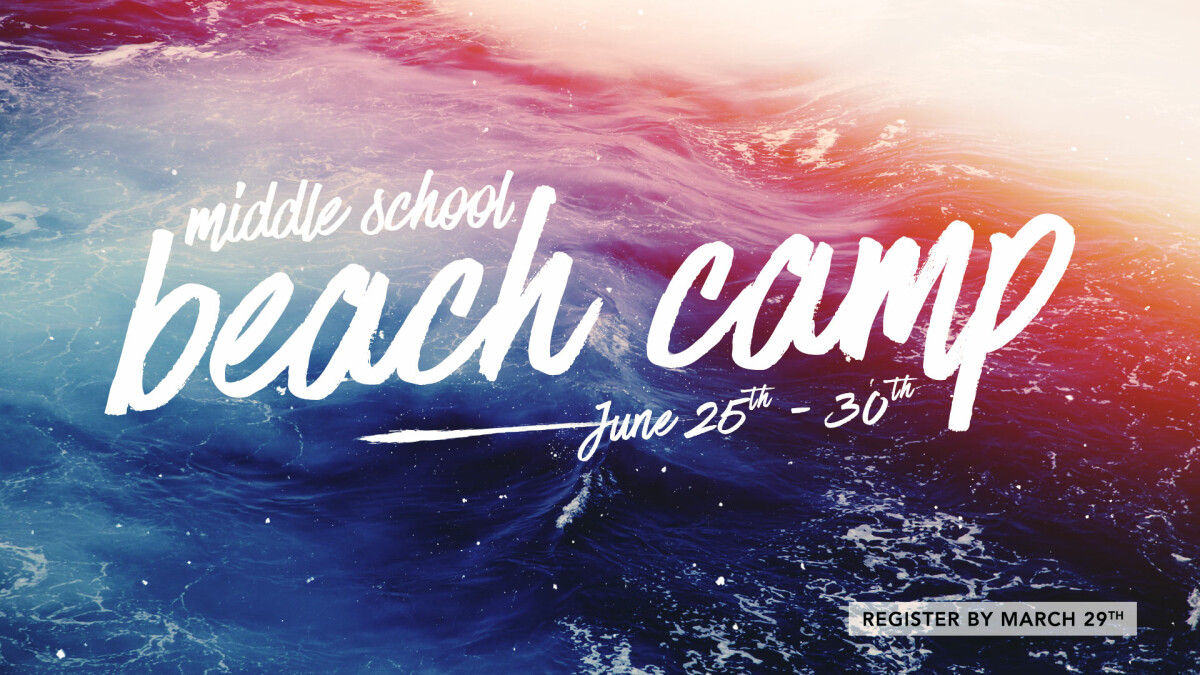 Monday, June 25, 2018 - Saturday, June 30, 2018
June 25-30
Middle School Beach Camp includes powerful worship, quality speaker, a hands-on missions experience and intentional discipleship for middle school students!
We invite all middle school students to attend Beach Camp with us at Fort Caswell. This year's camp theme is "Reimagine: and is based off the parables of Jesus.

Join us for a fun week of worship, church and small group devotions, sports, drama, games and more at the NC Baptist Assembly at Fort Caswell.

Cost: $225 per student.