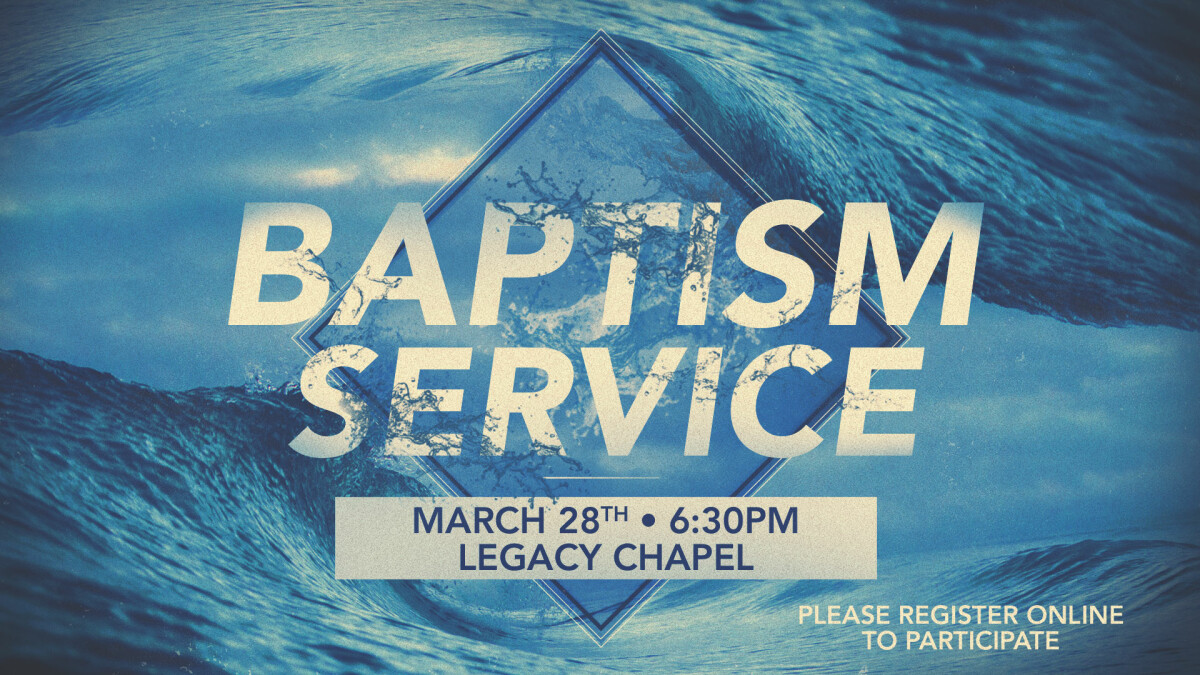 Wednesday, March 28, 2018, 6:30 PM - 7:00 PM
Are you ready to make your faith in Jesus Christ public?
Would you like to celebrate with us as lives are reborn through Jesus?
Join us March 28th at 6:30pm for our next Baptism Service.
Hopewell Baptist Church
Legacy Chapel
420 Hopewell Church Rd
Monroe, NC 28110
If you would like to participate, please register by filling out the form below.