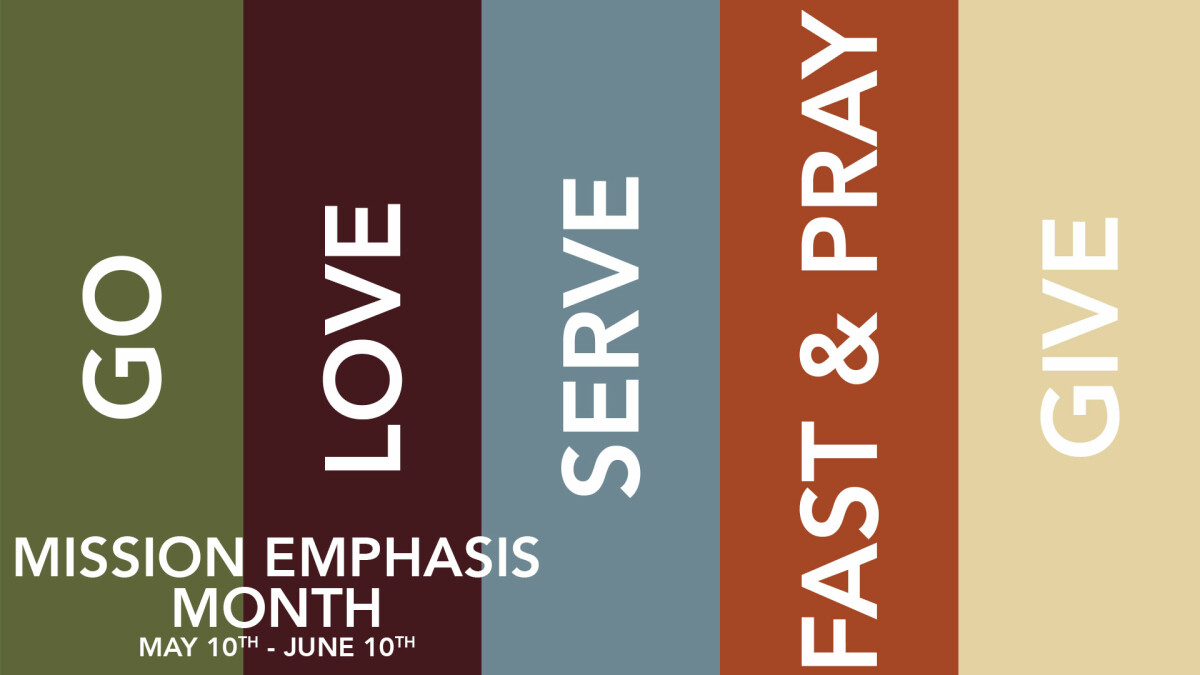 Thursday, May 10, 2018
Every year, we set aside an entire month to focus on the third strand of our church strategy, Ministry.
This year, we're beginning and ending on Vision 10-10-10 Days, May 10th-June 10th. During this month, we ask you to use the gifts and talents God has given you to serve in a local ministry.
This is a great chance to team up and serve with your Discipleship Group.
On the last day of our Mission Emphasis Month, the entire offering will be donated to local, national, and international ministries.
Not sure where to start? Check below for a list of ideas and ministry partners.
If you're not part of a Discipleship Group, this is the perfect time to join one, and partner with them in local service.
Click here for help finding a Discipleship Group.
Use this month to catch the vision of missions, and allow God to impact your heart and mind through sacrifice and service.
Ministry Partners and Service Ideas

Tutoring at local schools
Prepare Thank You baskets for local Fire Departments
Buy ingredients for a meal and give it to someone who is struggling
Hand out bag lunches
One7 Ministries
The Abandon Project
Brian Center of Monroe - 704.283.3066
Lake Park Nursing Center - 704.882.3420
Carillon Assisted Living - 704.289.4555
Lawyers Glen - 704.545.9555
Church Shut-ins -
West Stanly Christian Ministry
The Stegall Home - 704.624.2881
Hospitality House of Charlotte
Love in Action
Restoration house Ministries
Union County Community Shelter
Urban Ministry
Mephibosheth Farms
Christian Adoption Service
House of Pearls
Loaves and Fishes
Pregnancy Resource Center in Stanley County
H.E.L.P. Crisis Pregnancy Center Monroe
Crisis Assistance Ministry
Union County Turning Point
Charlotte Rescue Mission
Hands on Charlotte
Operation Reach Out
Kings Kitchen
Agape Dental Ministry
JAARS
Second Harvest Food Bank