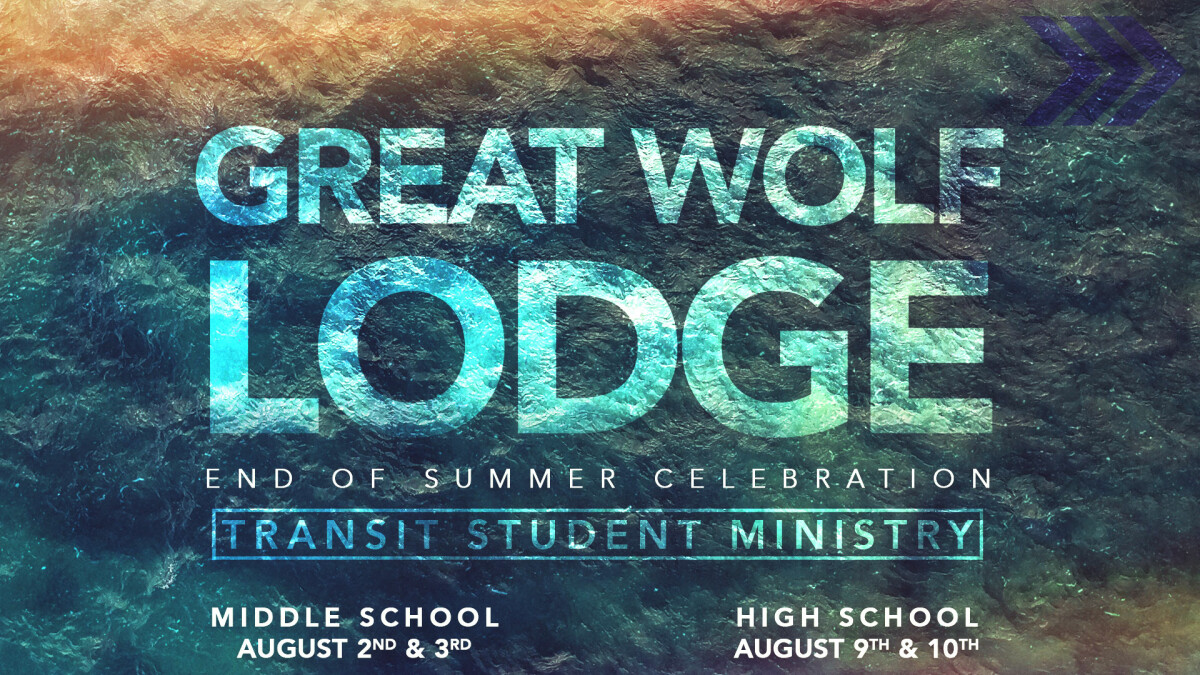 Every Thursday from 08/02/2018 to 08/10/2018
Join us for an End of Summer Celebration for Transit Student Ministry. Time to ride crazy water slides, eat good food, and get to know each other better.
$50 per student
Registration is open July 15th - July 29th
Leave from Legacy Campus on Thursday at 12:30 p.m.
Return to Legacy Campus on Friday at 3:45 p.m.
All meals are included in the registration cost except breakfast.
Bring your favorite breakfast snack.
Middle School
August 2nd & 3rd
High School
August 9th & 10th