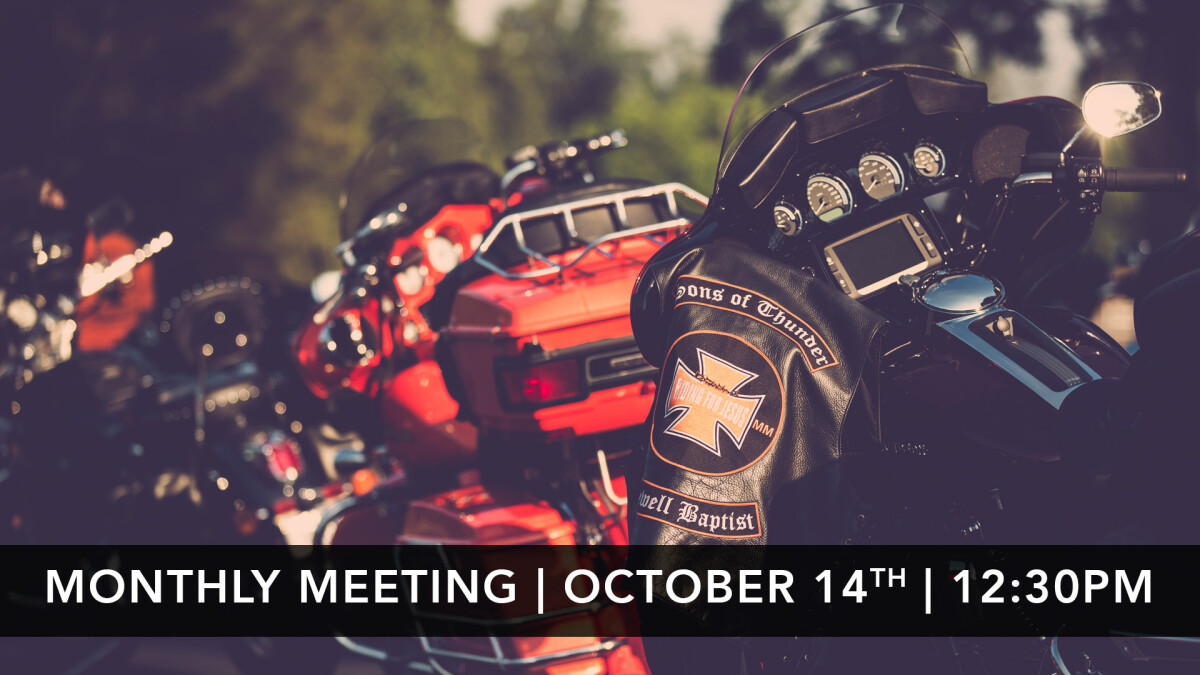 Sunday, October 14, 2018, 12:30 PM - 1:30 PM
Sons of Thunder meets in the Youth Building at 12:30pm (following 3rd service).
This is a great opportunity to hear about things we have going on in Sons of Thunder and to learn how you can get involved with us.
You don't have to ride a motorcycle to attend a meeting or to join us.
Our mission is simple..... Riding for Jesus and sharing His word with others.