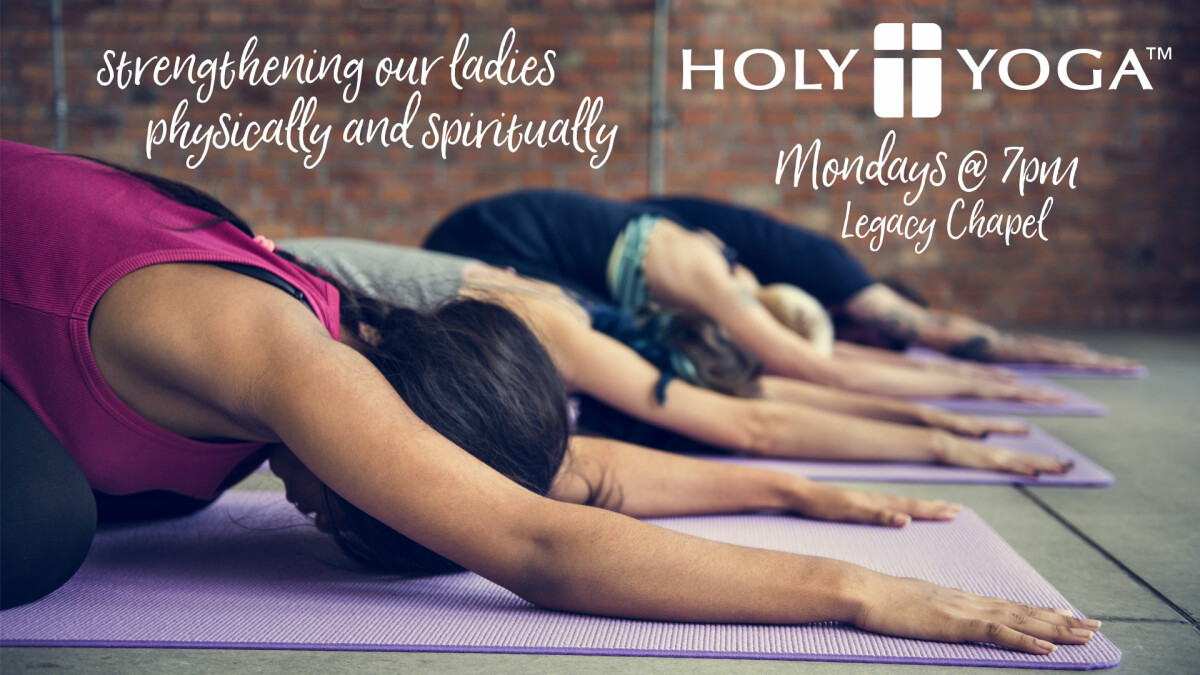 Every Monday, 7:00 PM - 8:00 PM
Strengthening our ladies physically and spiritually.
Ladies' Holy Yoga meets every Monday night at 7pm
in the Lobby of the Legacy Chapel, beginning August 7th.
There is a suggested donation of $5.
Bring a mat.
Holy Yoga embraces the essential elements of yoga: breath work, meditation and physical postures. In all of these elements, Christ is the focus of our intention and worship. There are other concepts and traditions that may be part of some yoga practices that are not typically a part of Holy Yoga, such as chanting "OM" or using chakra theory to explain the interplay of the physical and energetic dynamic in the human body.