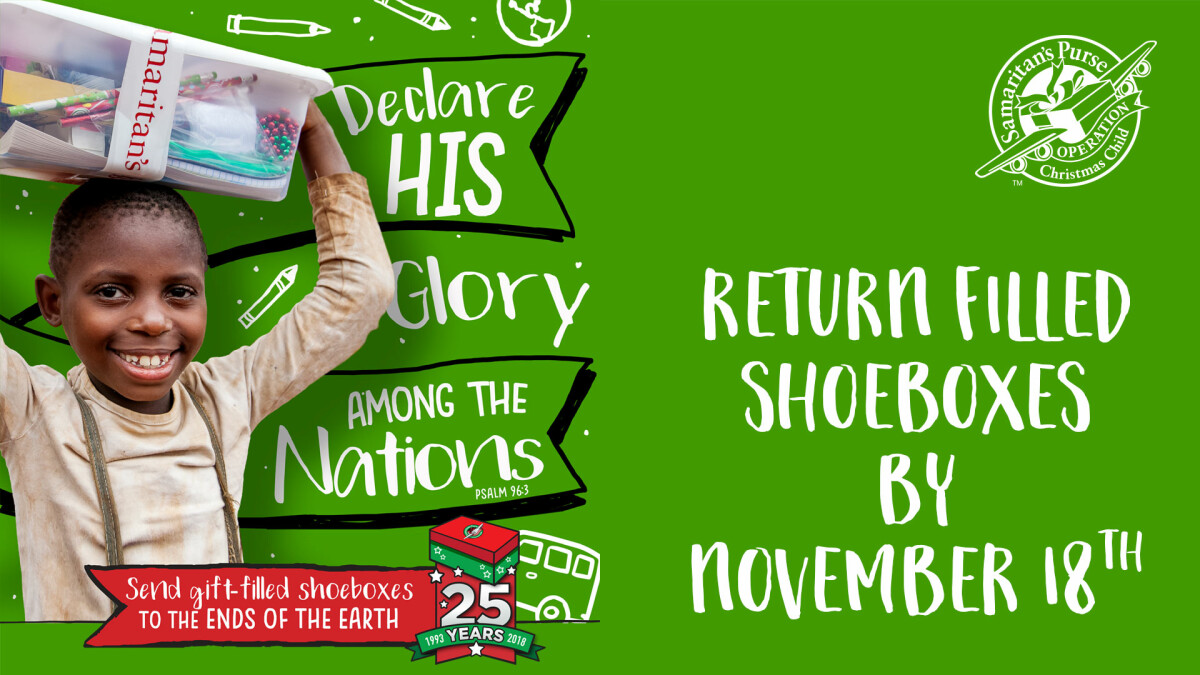 Sunday, November 18, 2018, 8:15 AM - 12:15 PM
It is time to make a difference in the life of a child you may never meet. Fill a shoebox with love and give the gift of hope to a child somewhere in the world.
We are encouraging everyone to bring in one shoebox for each person in your household. If everyone participates, we will collect over 1,700 boxes.
Final collection day - Sunday, November 18th.