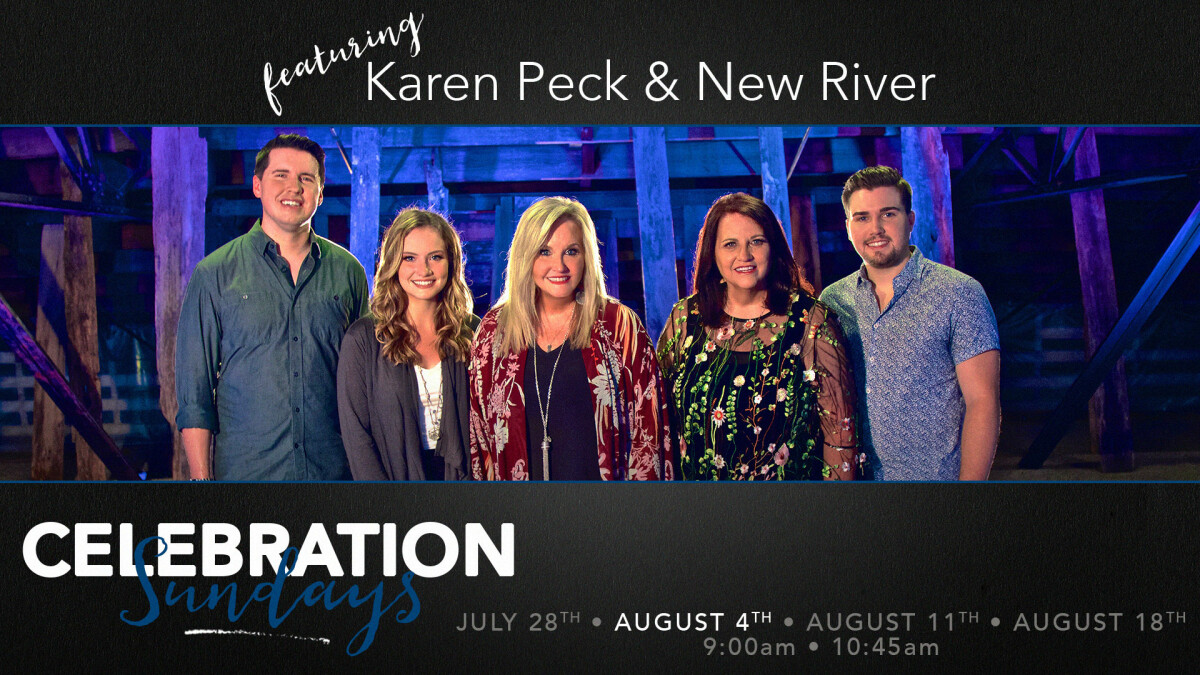 Sunday, August 04, 2019, 9:00 AM - 12:30 PM
August 4th @ 9:00am & 10:45am
Karen Peck & New River
We're excited about everything God is doing in the life of Hopewell and through His people, and we want to share that excitement with the entire community. As part of our weekly services in our new sanctuary, we've invited special guests to join us and help lead worship. Our Worship Choir will begin our services and Dr. Lee Pigg will preach a Gospel message.
Karen Peck & New River has evolved throughout the past three decades, and has firmly established a place at the forefront of Southern Gospel Music, yet the Gospel Music Hall of Fame member refuses to rest on past laurels. New River continues to deliver a progressive sound that is distinctive yet remains true to the traditional styling that has made them a fan favorite. Collectively, they are more committed than ever to continue to share the message of the Gospel through song.
Tickets are not required. This special event is part of our weekly worship services.