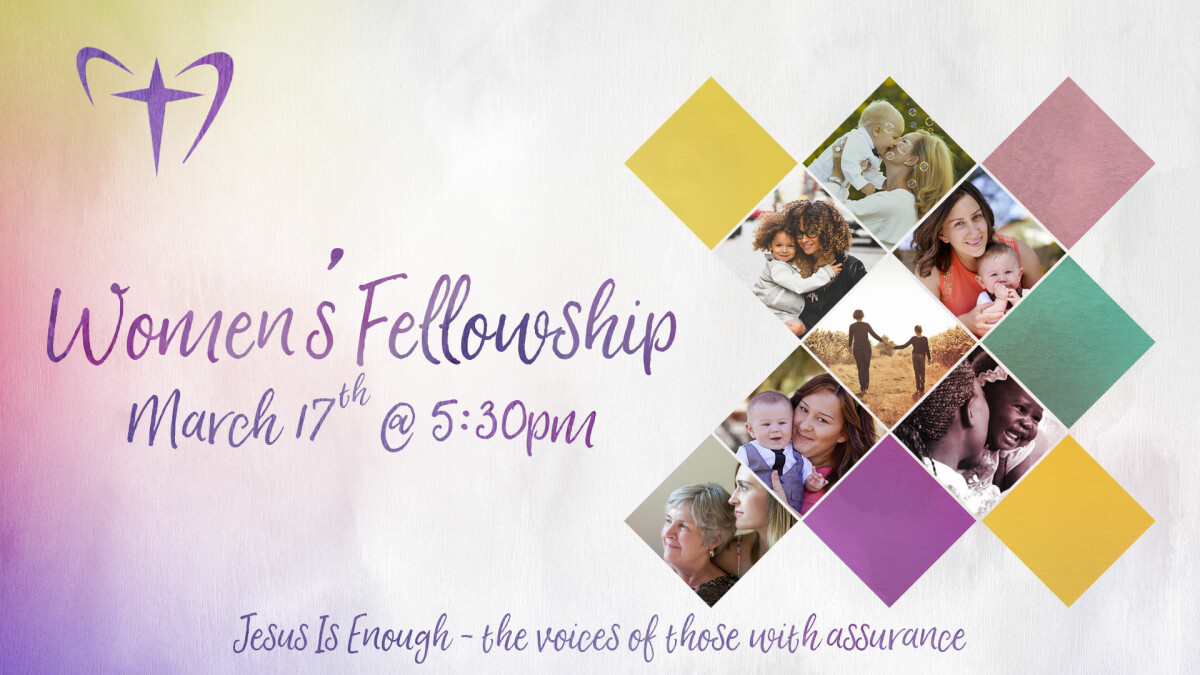 Sunday, March 17, 2019, 5:30 PM - 7:30 PM
March 17th • 5:30pm - 7:30pm
Legacy Campus • Fellowship Hall
"Jesus Is Enough - the voices of those with assurance"
Come and spend quality time with women of every generation.
This free event is for women 18 years of age and up.
Due to content, subject matter and limited seating, ladies should be at least high school age to attend.
Dinner is provided free of charge.
Please bring your Bible.