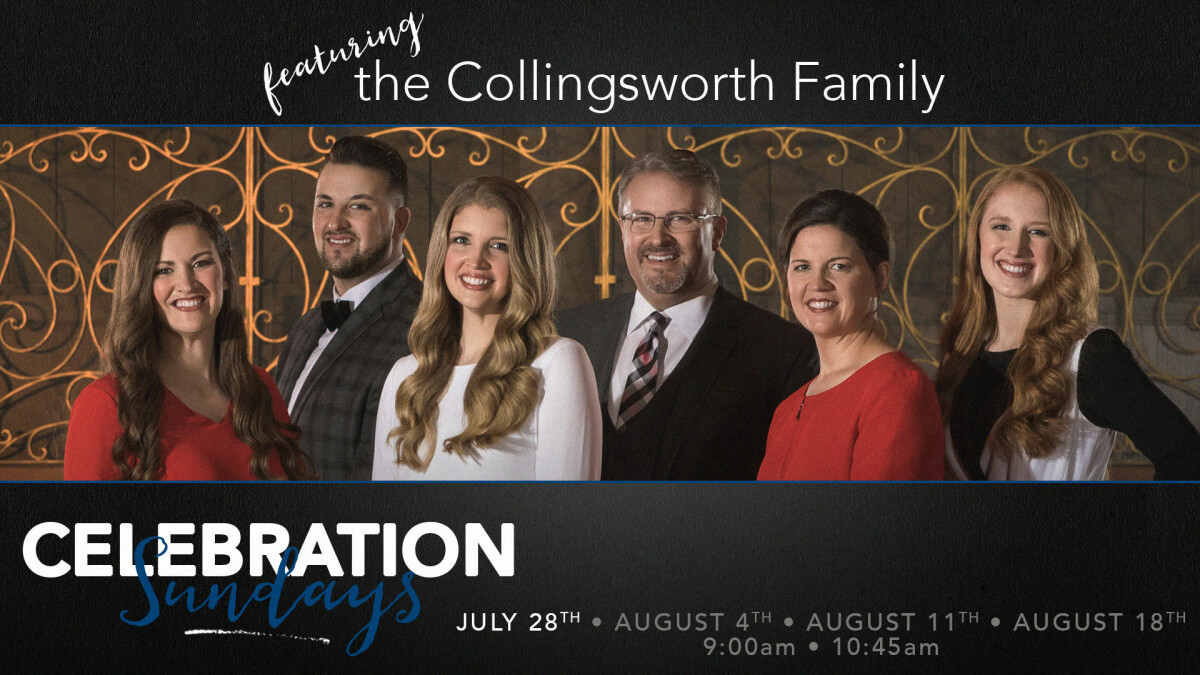 Sunday, July 28, 2019, 9:00 AM - 12:30 PM
July 28th @ 9:00am & 10:45am
The Collingsworth Family
We're excited about everything God is doing in the life of Hopewell and through His people, and we want to share that excitement with the entire community. As part of our weekly services in our new sanctuary, we've invited special guests to join us and help lead worship. Our Worship Choir will begin our services and Dr. Lee Pigg will preach a Gospel message.
Excitement, spiritual anointing, family-emphasis, and musical excellence are what you can expect to find when you join The Collingsworth Family for worship during one of our Sunday morning services on July 28th.

Tickets are not required. This special event is part of our weekly worship services.