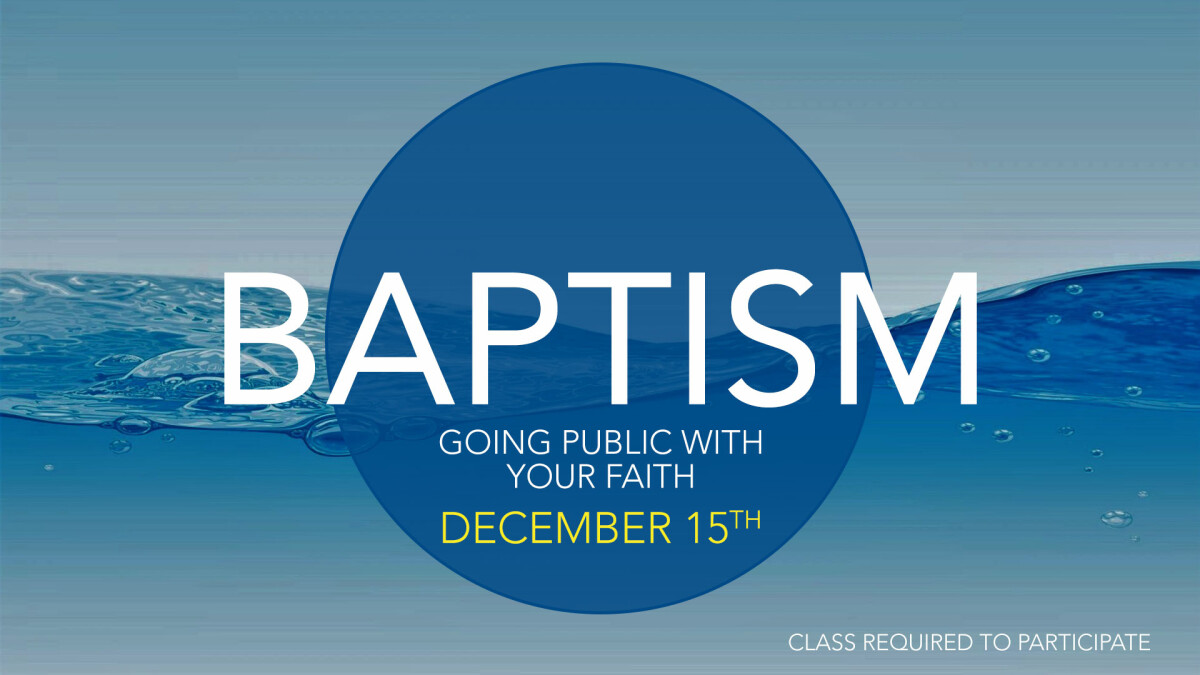 Third Sunday, from 09/15/2019 to 12/15/2019, 9:00 AM - 12:00 PM
Christian baptism is an act of obedience, symbolizing the believer's faith in a crucified, buried, and risen Savior.
We celebrate baptism every third Sunday of the month.
September 15th
October 20th
November 17th
December 15th
All baptismal candidates (whether joining Hopewell or not) must attend the Baptism Class. The purpose of the class is to ensure that everyone who is baptized understands what baptism is and what it is not. They will also find helpful information about their new walk with the Lord and how to follow Him in Discipleship.
Classes will be held:
December 11th • 7:00pm • Victory Campus • Room 703
Follow the link below to let us know which baptism service you'd like to participate in, and which required class you'll attend prior to your baptism.