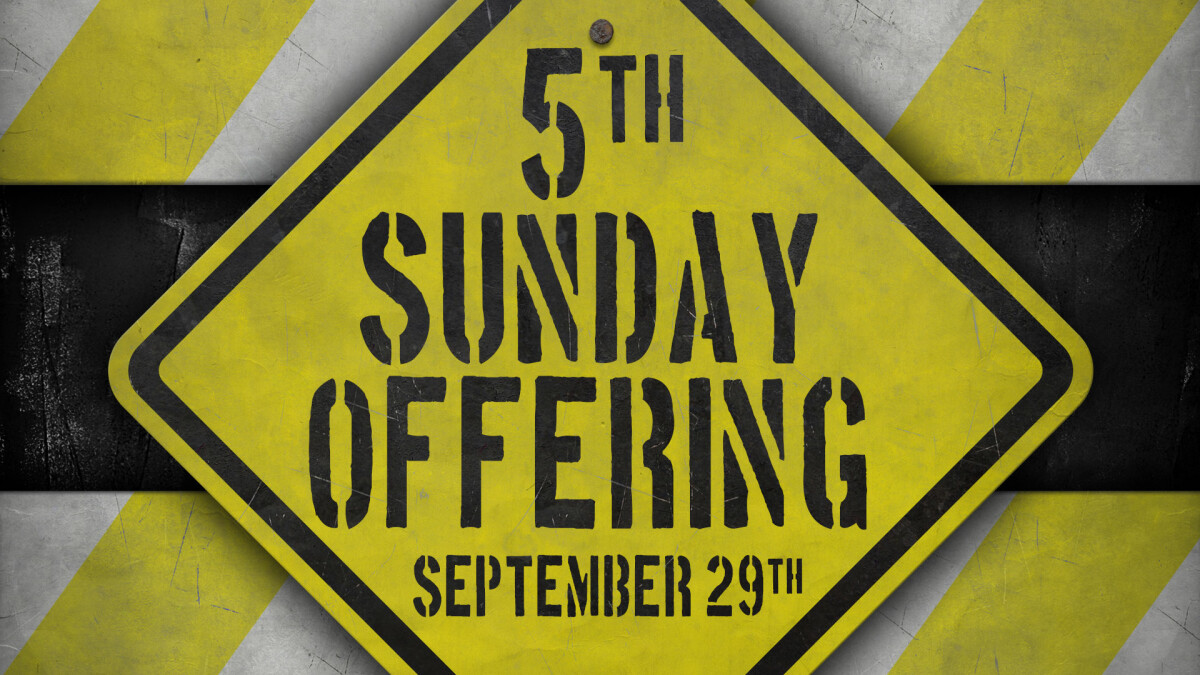 Sunday, September 29, 2019, 9:00 AM - 12:00 PM
Every fifth Sunday, the entire offering goes directly to our building projects.
But it's more than just giving money to see a building erected. It's catching the vision of the countless souls we will reach for Christ through our new sanctuary.
Will you give a sacrificial gift the next Fifth Sunday?
September 29, 2019