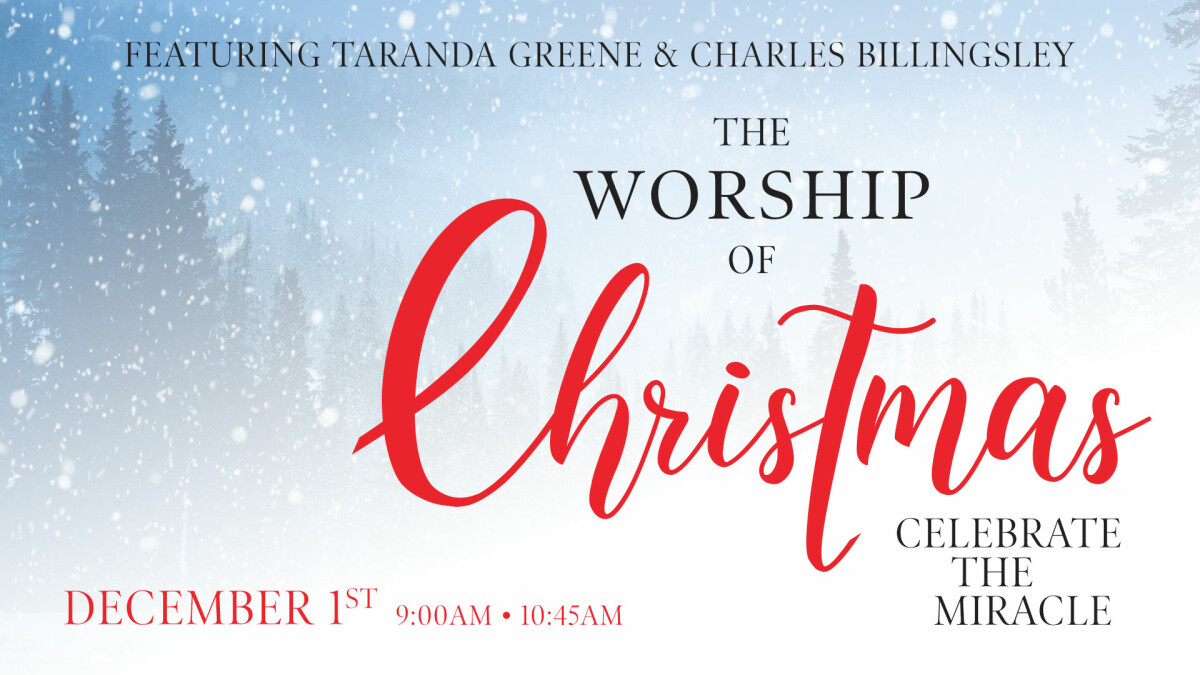 Sunday, December 01, 2019, 9:00 AM - 12:15 PM
December 1st • 9:00am & 10:45am
Special guests TaRanda Greene and Charles Billingsley join our choir for two amazing services.
The Worship of Christmas blends fresh original songs, familiar carols, popular Christmas standards, and an amazing variety of musical styles that culminate in a powerful Christmas celebration.
Make plans now to join us at one of our services on December first.