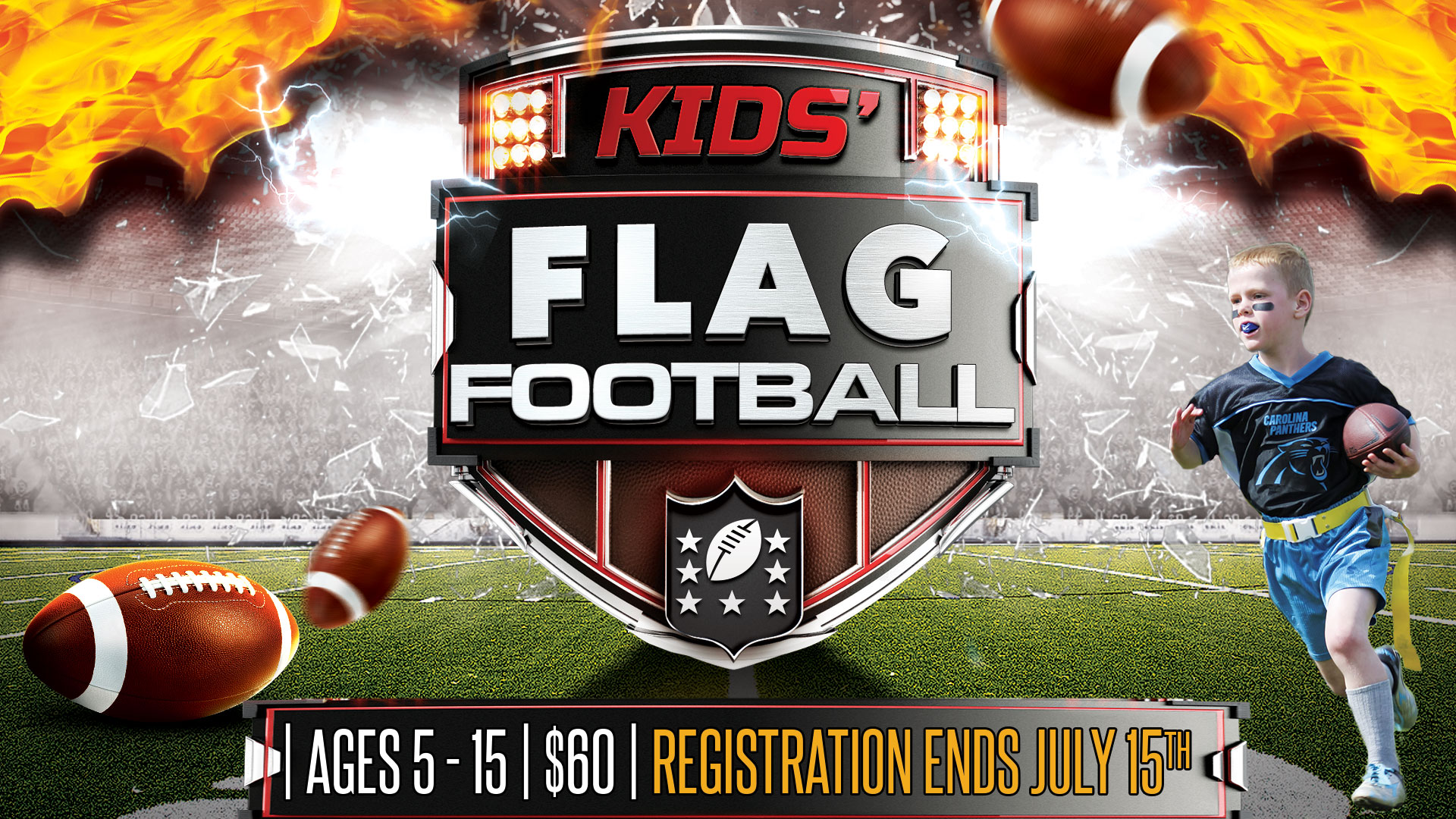 Hopewell Baptist Church will be hosting flag football and cheerleading for children ages 5 years old to 15 years old again this fall. We are excited to invite the children of our community to join us for another awesome season!
Flag Football is broken into age divisions
5-6 • 7-9 • 10-12 • 13-15
You must be paid in full and have your registration complete by July 15, 2018.
Player evaluation day will be Saturday, July 28, 2018. Everyone will be selected for a team. Evaluations just assist us in balancing out the skill level across the teams.
9:00-10:00 – 5 and 6-year olds on the football field.
10:30-11:30 – 7-9-year olds on the football field.
12:00-1:00 – 10-12-year olds on the football field.
2:00-3:00 – 13-15-year olds on the football field.
On Sunday, July 29th we will host Selection Sunday at 3:00 PM in the Legacy Campus Chapel. At Selection Sunday coaches will call out the players they selected and have them come up on stage. There will also be time for myself and the coach to meet with the players and families. We will give them practice and game schedules, and have a brief pre-season meeting.
Practice will begin Saturday, August 4, 2018. The other practice day will be Tuesdays at either 6:00 or 7:00.
Your child must be five by August 31, 2018 and cannot turn 15 before August 31, 2018.
The cost for football is $60.00 and that covers the jersey, end of season party and trophies.