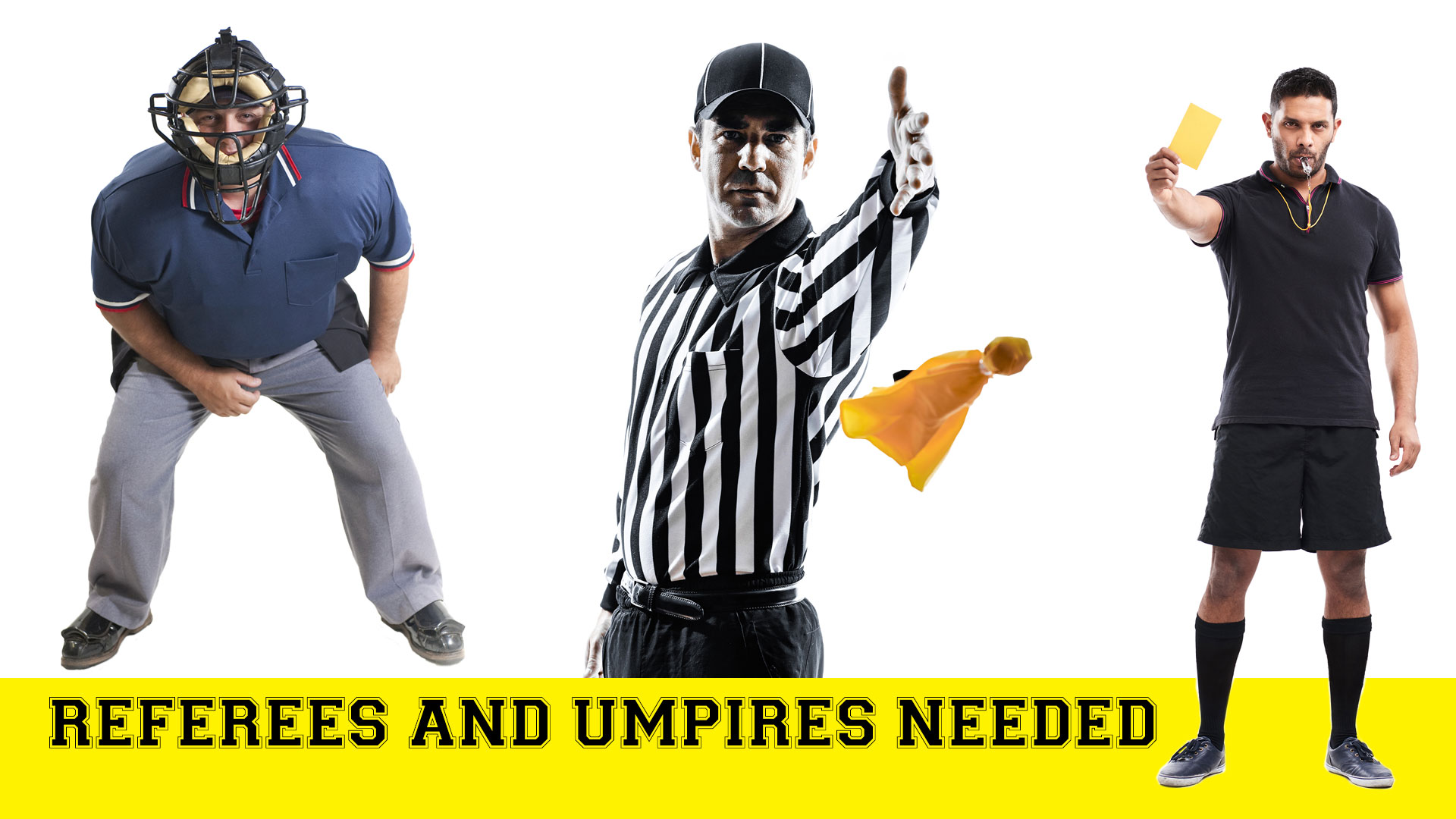 The Recreation Ministry needs referees and umpires for various sports throughout the year. These positions are paid per game, based on the sport and age division.
Prior experience or completion of a training clinic is required for older youth baseball/softball games as well as adult games. The cost of the clinic will be covered for those selected for the positions.
On the job training is available for our younger baseball leagues and other sports.
Tee Ball - $25/game - Spring - Mondays, Tuesdays, Thursdays, and Saturdays
Coach Pitch - $35/game - Spring - Mondays, Tuesdays, Thursdays, and Saturdays
Girls' Softball - $45/game - Spring - Mondays, Tuesdays, Thursdays, and Saturdays
Boys' Kid Pitch - $45/game if there are 2 umpires or $55/game if there is 1 umpire - Spring - Mondays, Tuesdays, Thursdays, and Saturdays
Adult Softball - $35/game - Spring, Summer and Fall - Mondays and Thursdays
Kids' Flag Football - $25/game - Fall - Tuesdays and Saturdays
Men's Flag Football - $25/game - Fall - Saturdays
Kids' Soccer - $20/game - Fall - Tuesdays and Saturdays
Basketball - $30/game - Winter - Mondays, Tuesdays, Thursdays, and Saturdays