Sermons
Great Faith
Mark 7:24-30
Join us as Dr. Lee Pigg preaches from Mark 7:24-30 - "Great Faith."
Is Not Afraid To Ask
Will Remain Faithful
Is Always Rewarded
Closed Captions are available in English & Spanish. Click the "CC" in the video window to select your preference.
"Shout Hosanna"
Words & Music by Brett Younker, Chris Tomlin, Ed Cash and Kristian Stanfill
© S.D.G. Publishing
Administered by Capitol CMG Publishing and Music Services, Inc.
CCLI# 7038016

"Come Thou Fount of Every Blessing"
Words and Music by Robert Robinson
Arranged by Don Chapman
© Hearts to God Music, Inc. And Public Domain
Administrated by hearts to God Music, Inc.
CCLI# 5252996

"All Creatures of Our God and King"
Words by Francis of Assisi, paraphrased by William H. Draper
Music form Geistliche Kirchengesang
New words & music by Tommy Walker and Sean Beck
Arranged by Tommy Walker
© 2015 Broadman Press and McKinney Music
Administered by Music Services, Inc.
CCLI# 7048605

"Holy Spirit"
Words & Music by Bryan and Katie Torwalt
© 2011 Jesus Culture
Administered by Jesus Culture Music
CCLI# 6087919
"Only Trust Him"
Words & Music by John Hart Stockton
© Public Domain
Administered by CCLI Administration Account
Hopewell Baptist Church • Monroe, NC
Series Information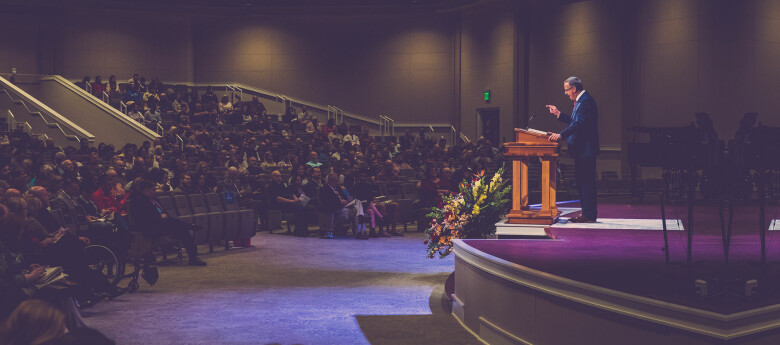 If you would like a copy of a sermon on audio CD, please fill out the form at the following link:
CDs are available for pickup at the Monroe Entrance Guest Services Desk.