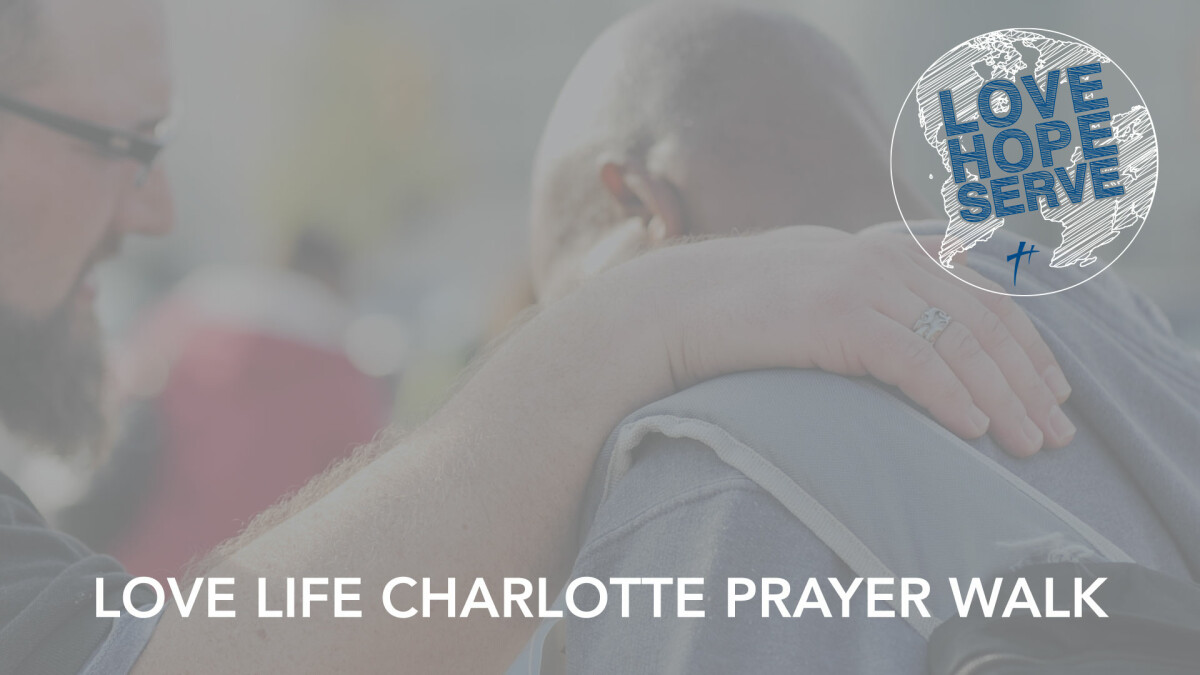 Saturday, October 12, 2019, 8:00 AM - 12:00 PM
Love Life Charlotte is located next to an abortion clinic in the Queen City where more abortions are performed than anywhere else in the Southeastern United States.
On Saturday, October 12, we will have the opportunity to join with other concerned Christians in a Prayer Walk across the street from the abortion clinic. We will pray for those entering and for those that will not make it back outside. Come join us as we stand for those who do not yet have a voice.
We will leave Legacy Campus at 8AM or you can meet in Charlotte at 8:30AM (3236 Latrobe Drive).