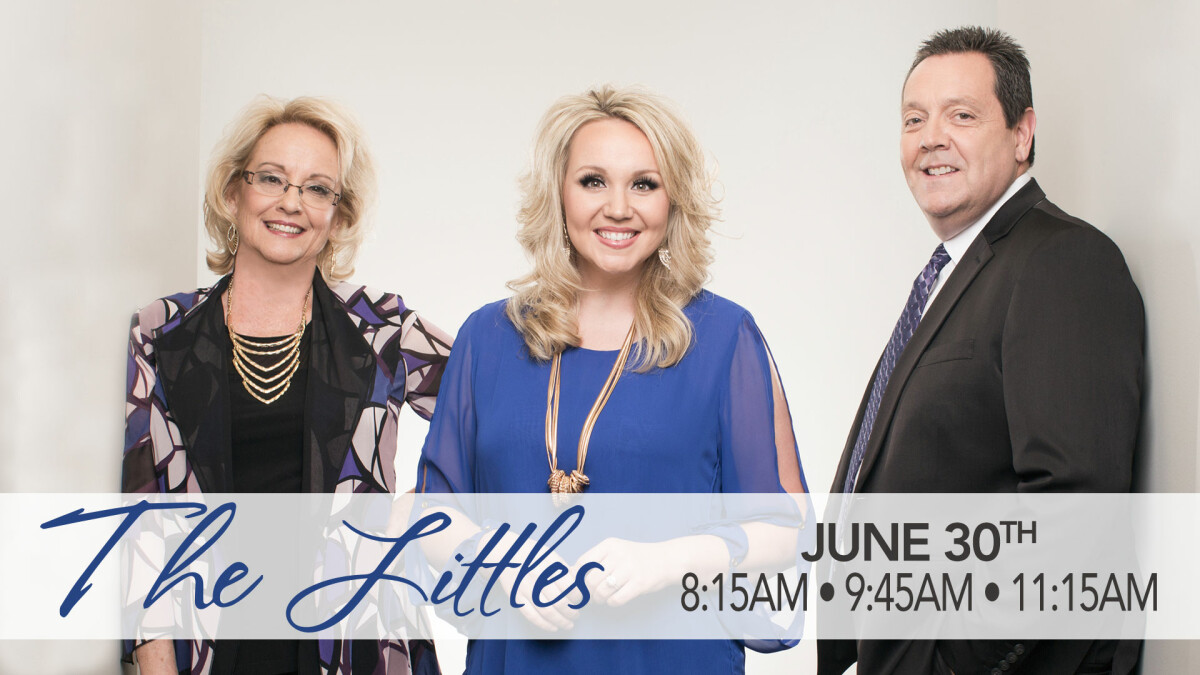 Sunday, June 30, 2019, 8:15 AM - 12:15 PM
Join us Sunday, June 30th, as the Littles lead worship in all three of our Sunday morning services.
8:15am • 9:45am • 11:15am
The Littles, of Monroe, NC, are quickly becoming a favorite among family groups in Christian music. Their progressive style of gospel music built around great arrangements, close family harmony, and strong vocals is sure to minister to audiences of all ages.