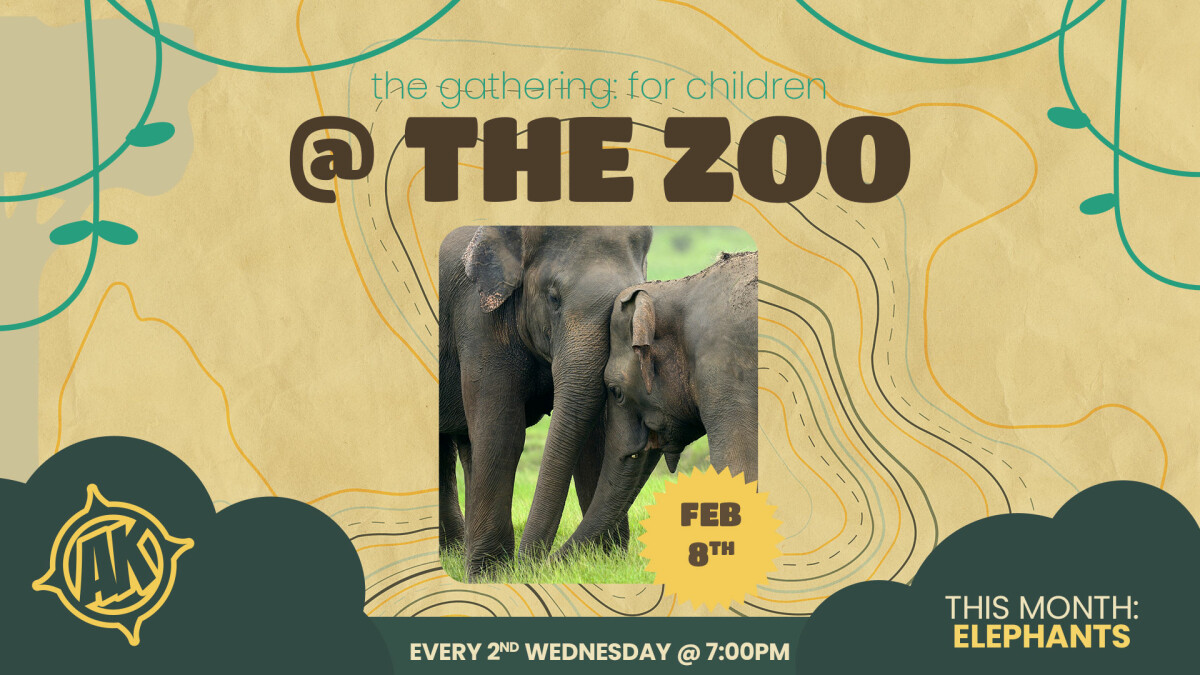 Wednesday, February 08, 2023, 7:00 PM - 8:00 PM
Every 2nd Wednesday
7pm - 8pm
Victory Campus - Adventure Kids
The Gathering is a monthly event for children from Kindergarten through 5th grade in which they will grow closer to God and each other through games, lessons, and fun!
Each month we will learn about a different animal and how we can learn about the Creator through them! Kids will experience God's love and power by exploring the wonders of His creation, all while parents get a 1-hour break!
Parents, if you have Middle & High School Students attending their Gathering, you can drop your children off as early as 6:30pm.