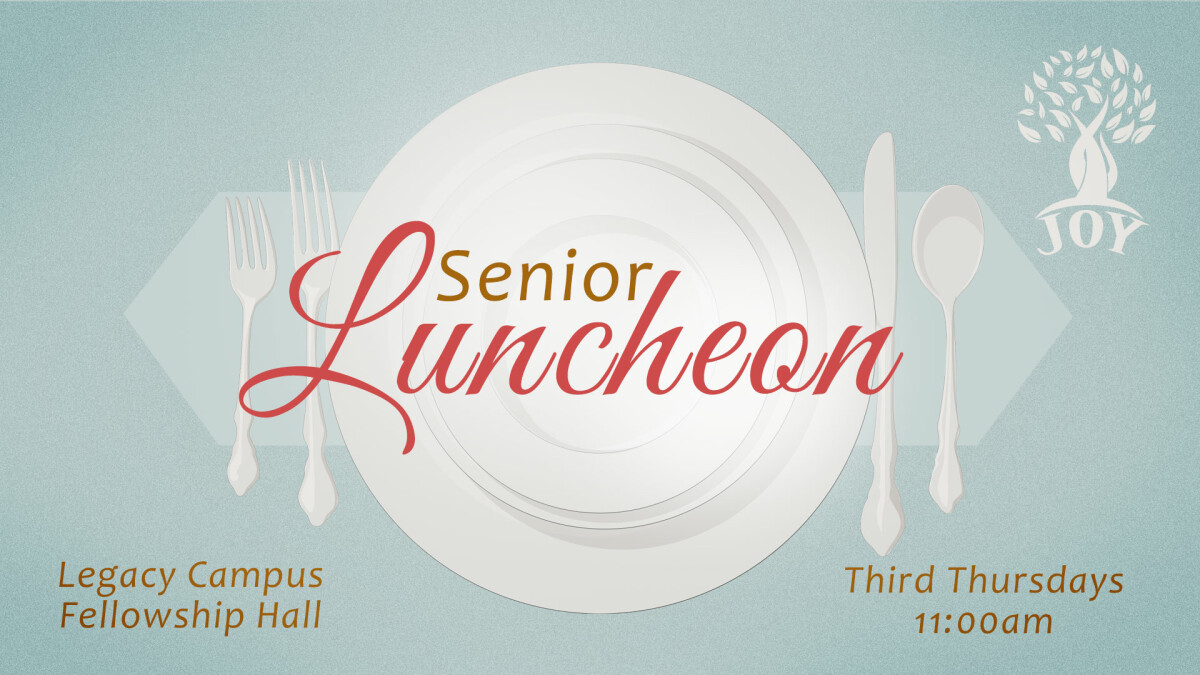 Third Thursday, from 07/18/2019 to 10/17/2019, 11:00 AM - 1:00 PM
Seniors, come join us for a great time of fellowship and to enjoy some wonderful food.
Every third Thursday at 11:00am in the Fellowship Hall at Legacy Campus.
(November's Luncheon will be the second Thursday of the month)
There will be no luncheon in June or December.