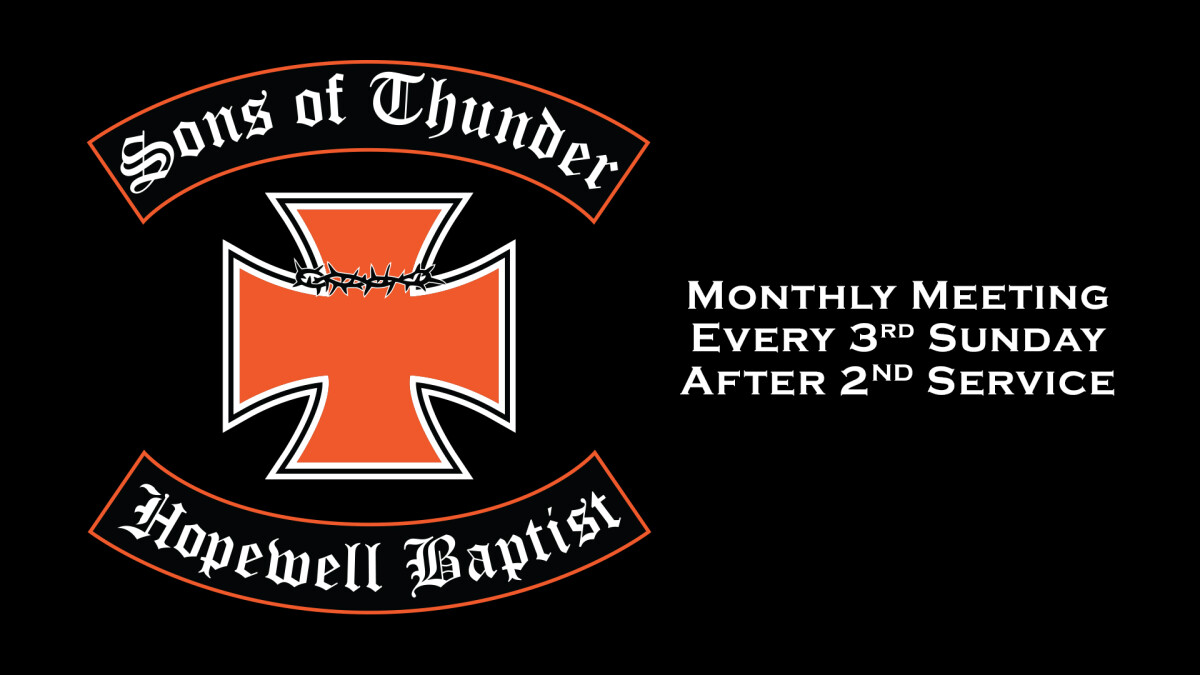 Third Sunday, from 07/21/2019 to 12/15/2019, 12:30 PM - 1:30 PM
Sons of Thunder holds our monthly meeting on the 3rd Sunday following 2nd service in the 200 Building at Legacy campus (Except on Father's Day). This is a great opportunity to hear about the latest plans Sons of Thunder is working on. There is always a ride to somewhere being planned, work being done for Biker Day or an Event someone is hosting that we're attending.
Everyone is welcome to come. You don't have to ride a motorcycle to attend or even be a member!Sons of Thunder is an intentionally evangelistic ministry that happens to ride motorcycles. Our goal is simple: To go out and tell others about Jesus. We love Him and all that He has done in our lives. We are grateful to have the opportunity to share the Gospel with others and look forward sharing it with as many people as possible.