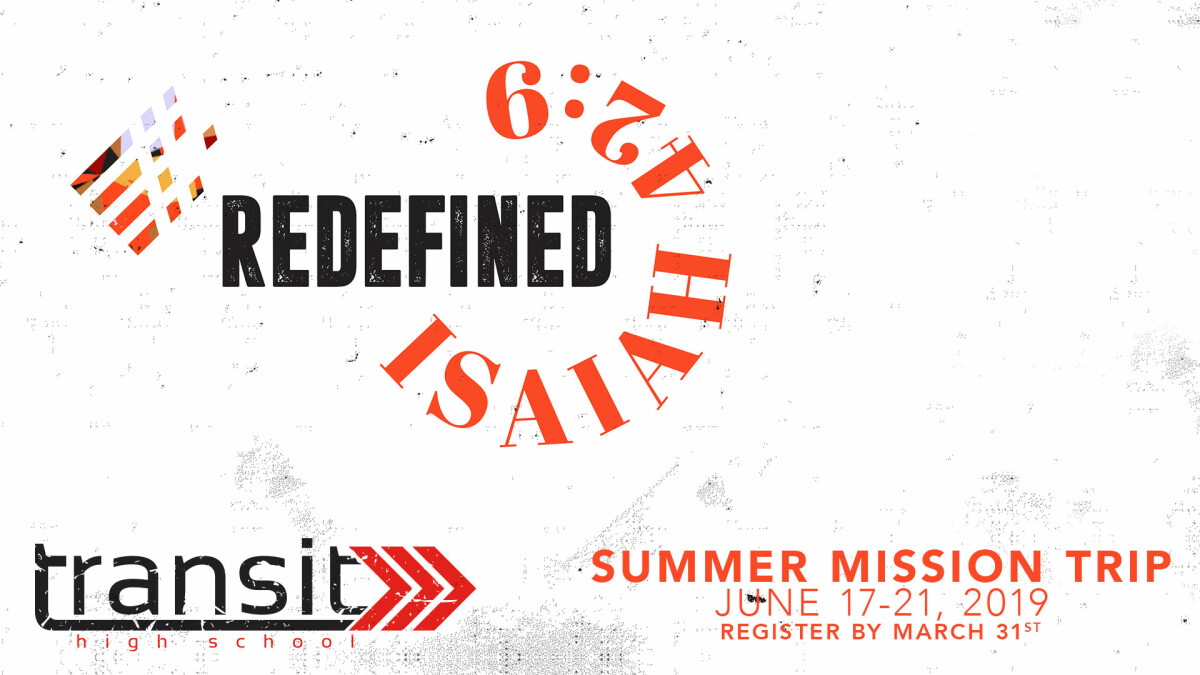 Daily from 03/03/2019 to 03/31/2019
Join Transit High School for a week of fun, friends, and serving as they are compelled to worship, live, love, and tell the Good News of Jesus Christ to sunny Florida!
Register Now
Register by March 31st
June 17 - 21, 2019
Theme: Redefined
Verse: Isaiah 42:9
Location: Stetson University - Deland, FL
Speaker: Joby Martin
Band: The Museum
Cost: $250.00
Human beings are nothing but creatures of habit. We are drawn to routine. We expect the expected and when it doesn't happen we get frustrated and confused.
Have you ever noticed the result of something completely disrupting our expectations? When something so out of the ordinary happens that it shatters the status quo? It's absolute chaos. We don't know how to respond.
But when the disrupter is God, it can be a beautiful chaos.
God is the great redefiner. At the heart of what it means to know and experience God is the process of redefinition.
Join us this year as we journey through Redefined.
Day 1 - Redefining Our Existence (God as Creator and Life-Giver)
Day 2 – Redefining Our Reality (The Cross and Salvation)
Day 3 – Redefining Our Identity (Adoption into God's Family)
Day 4 – Redefining Our Purpose (Knowing the Gospel and Making It Known)