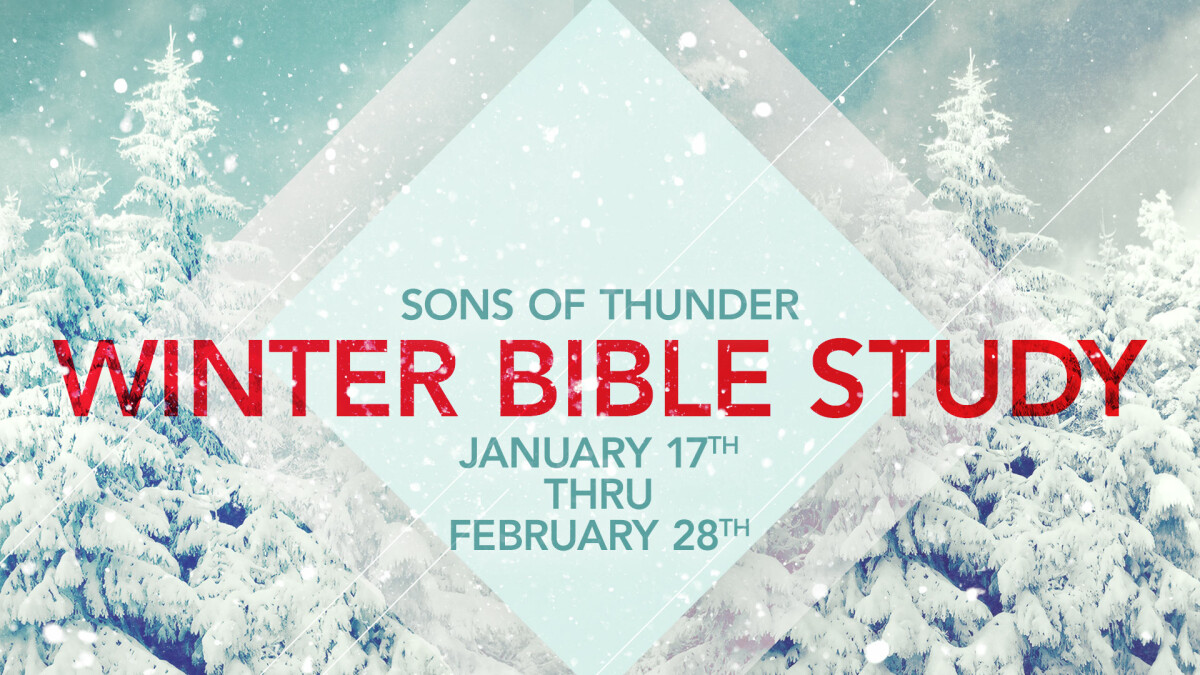 Every Friday, from 01/17/2020 to 02/28/2020, 6:30 PM - 9:00 PM
Fridays from 6:30pm - 9pm in the Fellowship Hall.
Our Chaplain, Monty Tucker, presents a 6-week Bible study in the Fellowship Hall. We have a cover dished supper where everyone brings their favorite meal item (casserole, meat, vegetable, dessert). We meet at 6:30 for prayer and a meal. Study starts at 7pm and usually lasts until 9pm.
You do not need to be a member of the Sons of Thunder to attend.
If you would like to attend, please send an email to
From Monty Tucker, Sons of Thunder Chaplain:
I am both pleased and enthused to announce that our forth coming Winter Bible Study will be 'Irresistible' by Andy Stanley. Through much prayerful consideration and examining multiple possibilities, I believe, The Holy Spirit is pointing us down this path. The decline of the modern day Christian Church is spiraling more and more into obscurity as the years continue to pass. In some cases, it almost seems that the mainstream Christian community in general has become practically unapproachable. Maybe we're becoming too wrapped up in Church traditions..... maybe we've taken a commonplace attitude toward the Gospel that has grown stale..... maybe we've given up on being resourceful in ways we can reach a lost and dying world. I don't know, you tell me! I'm looking for some closure to all this myself! But I do know this... something needs to be done about it before this obscurity creeps further and further into darkness.
Lets look at a prime comparison to what that answer may be; the fascinating world of FOOTBALL! When a proven offensive or defensive scheme is not working, you often go back to your grass roots fundamentals to figure out WHY. Any good coach will make adjustments in order to repair the system and examine the positive reinforcements that made it work the first time. That's exactly what we are going to do with this Bible Study. We are going back to our Old Testament 'grass roots' and try to discover what those Guys did to make the Christian truth and influence an absolute MAGNET! There is a multitude of scriptural passages we are going to examine along the way as well as commentary and instruction provided by Andy Stanley in the very unique way we've grown accustomed to seeing in his studies. 'Irresistible' promises to give us insights into this subject we've perhaps never even considered.