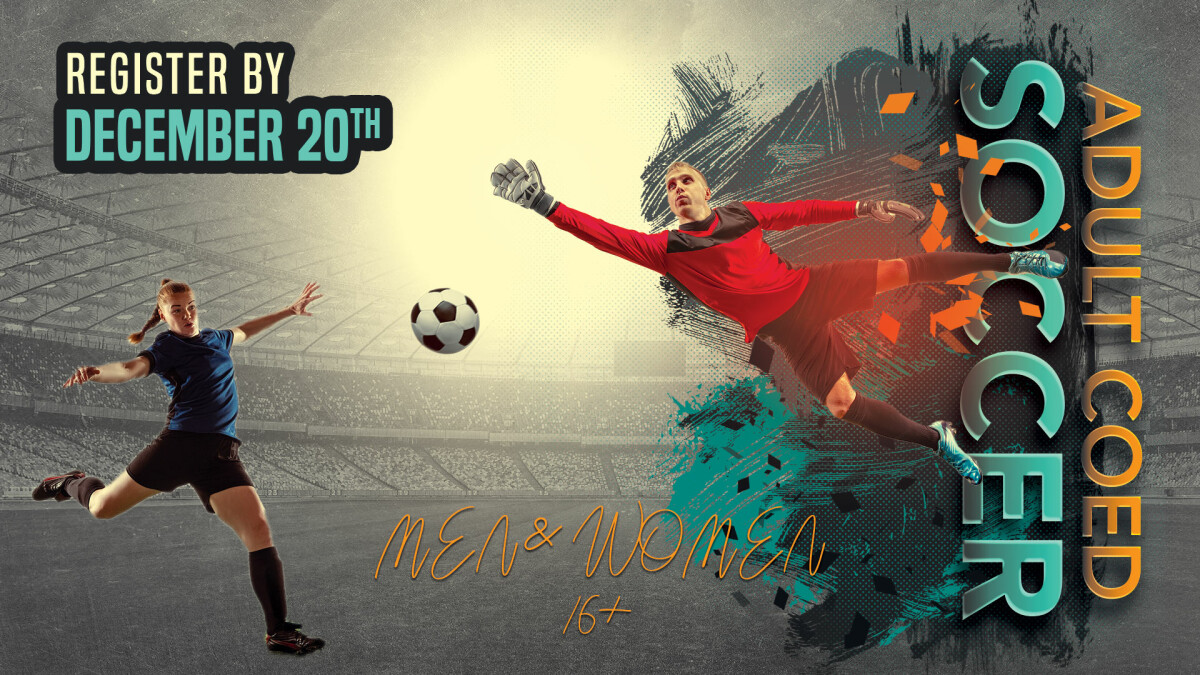 Every Sunday from 11/15/2020 to 12/20/2020
The league will be coed for ages 16+.
The registration fee is $40 per person.
Games will be played during the months of January and February on Saturday afternoons. Depending on the number of teams we may have to play some games on Mondays and/or Thursdays.
Games will be 9v9 including the goalie, on a smaller field.