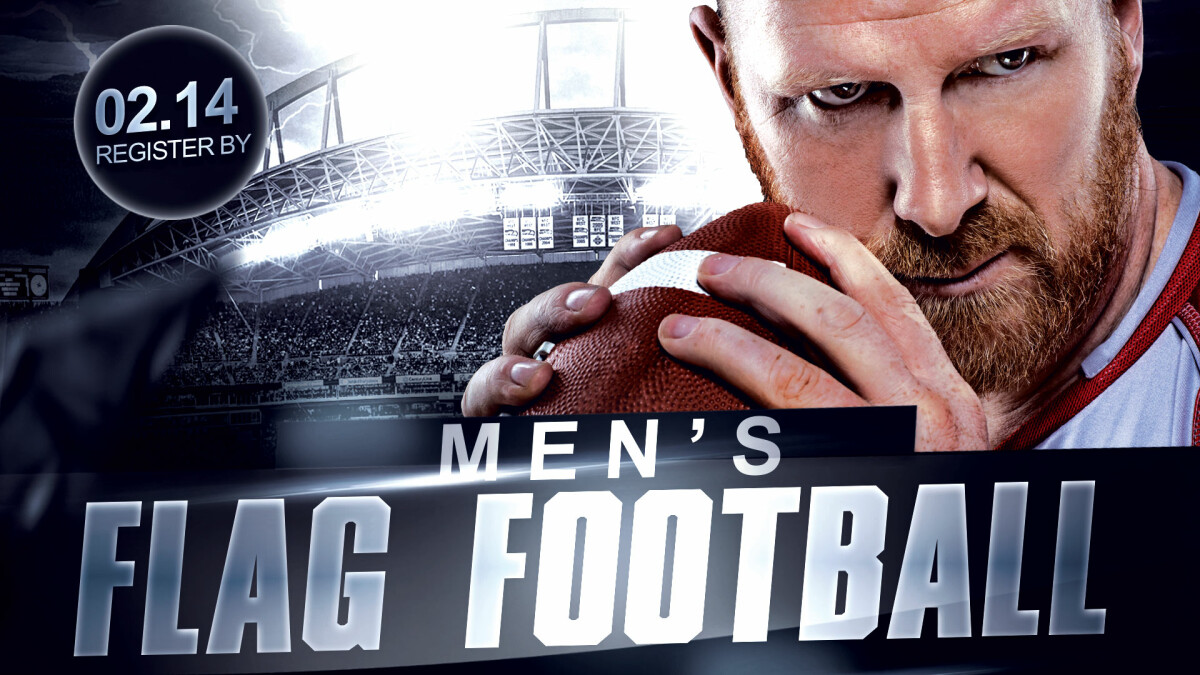 Every Wednesday from 01/13/2021 to 02/14/2021
Registration for the Spring 2021 Men's Flag Football Season runs from January 10th to February 14th, 2021.
The league is for men ages 16+ and the registration fee is $40.00.
The season runs from March 27th to June 5th.
Games will be on Saturday afternoons and evenings.
There will be no games the week of Easter.