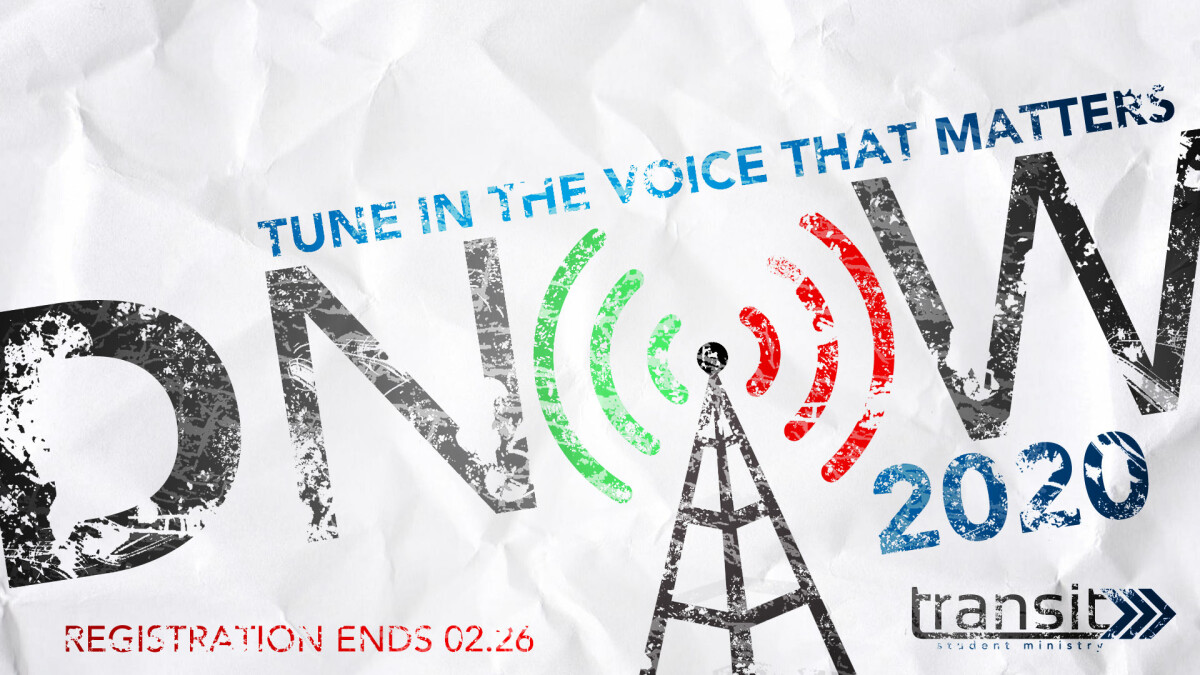 Every Wednesday from 01/29/2020 to 02/26/2020
An unforgettable weekend of teaching, worship, service, community, and games.
March 20th-22nd | Ridgecrest Conference Center in Black Mountain, NC
$75 per person - Includes 2 nights of lodging, food, a book, and a t-shirt.
2020 Theme: Frequency
God is constantly communicating with us.
In a world full of noise and distraction, it's easy to miss what God is saying. Sometimes, he speaks in predictable ways. Other times, God uses the unexpected to get his message across. God is speaking to all people and he's calling us to a lifelong adventure. We just need to learn how to listen to God's voice—
how to tune in to his frequency.
That's what this DNOW event is all about: identifying distractions, learning how to hear God, and allowing His words to spur us to action and obedience. Frequency…tuning into the voice that matters.
At DNOW, you can expect to:
Study passages of Scripture that explore the many ways God speaks. We will begin to understand how we can truly listen to Him.
Discover more about how God speaks. He communicates in both expected and unexpected ways, sometimes even through silence.
Identify specific action steps to help them practice hearing God's voice and responding to what he says.
Be challenged to take action and obey God. He is calling out to all people, inviting everyone to be his children, and he wants to use them to make that happen!