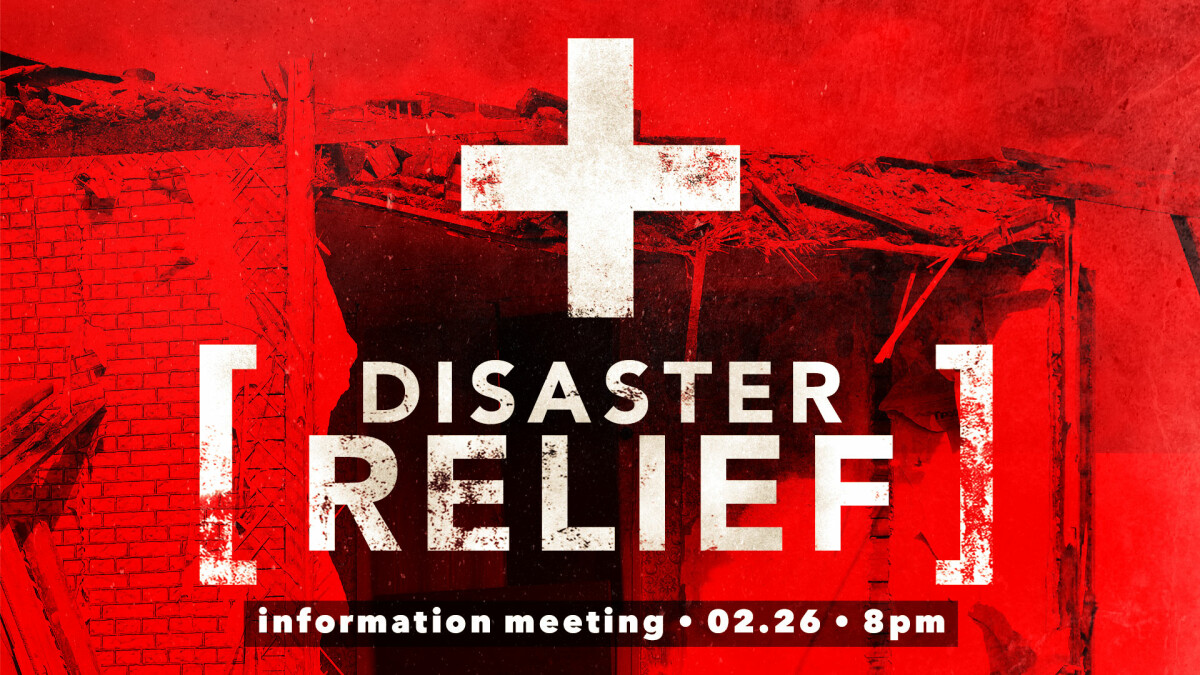 Wednesday, February 26, 2020, 8:00 PM - 8:30 PM
Disaster Relief Informational Meeting
Wednesday, February 26
8:00PM

Are you considering getting involved with the Disaster Relief Ministry at Hopewell? Do you have questions about what this ministry does? Then come to a brief informational meeting after Discipleship in Room 512 - Victory Campus.