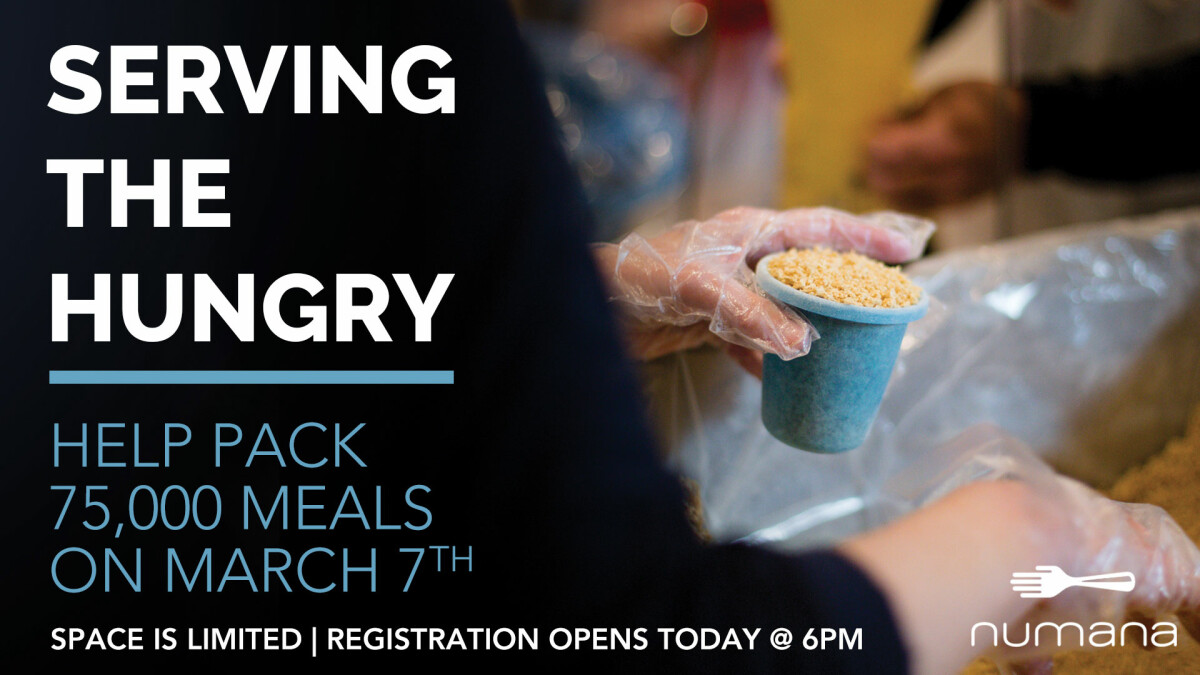 Saturday, March 07, 2020, 9:00 AM - 4:30 PM
On Saturday, March 7, Hopewell will have the opportunity to come together to fight world hunger.
We will be packing 75,000 meals that will be shipped to Haiti.
All ages are welcome.
Please register by clicking on a time slot below.
There are a limited number of spots for each time slot.