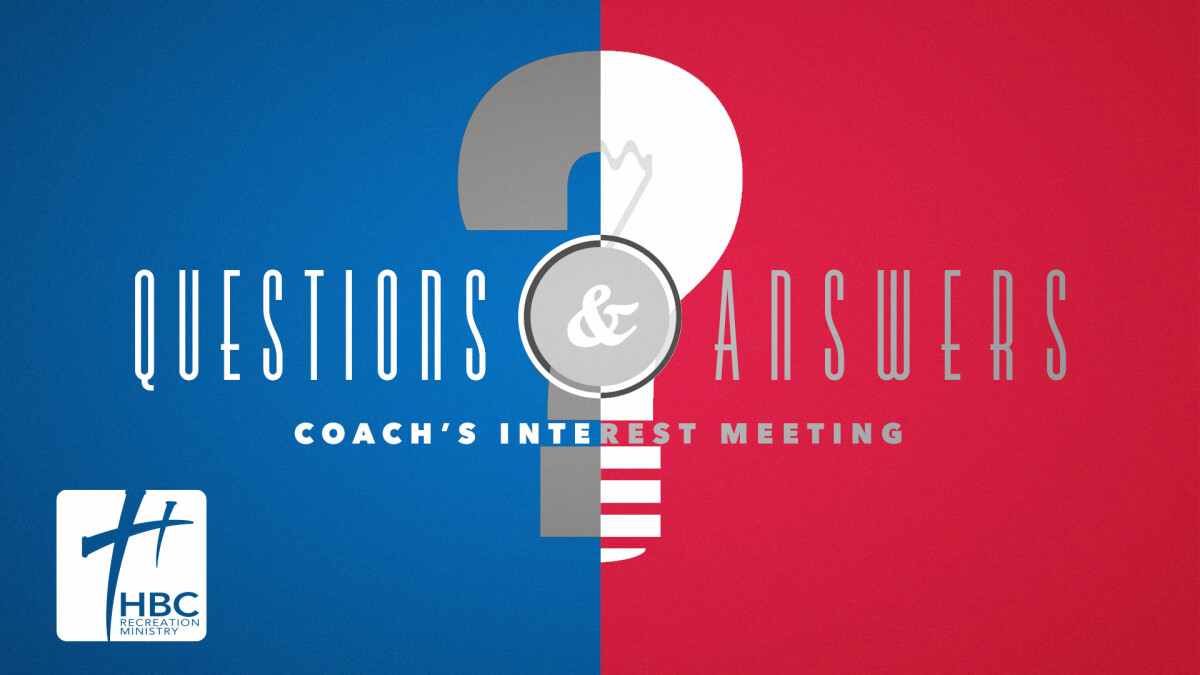 Sunday, August 09, 2020, 4:00 PM - 5:00 PM
The Coach's Q/A meeting scheduled for August 9th has been cancelled, but that does not erase the need for coaches for the remainder of 2020 and beyond.
With our upcoming fall season we have roughly 400 children playing soccer, flag football, girls' softball and girls' cheer. As of today, we are in need of coaches for our fall season, so that all of these children have a place to play.
A majority of these children are from outside the four walls of Hopewell Baptist Church. Hopewell Recreation provides us a unique opportunity where the mission field comes to us, instead of us having to go to the mission field. What an unbelievable opportunity God has provided us, to teach children about Himself through sport and competition.
If you were planning to come to the Coach's Q/A meeting to find out how you can serve as a coach and impact the lives of children in this community please contact Russell at . He would love to talk with in detail about what it means to serve as a coach in The Hopewell Recreation Ministry.