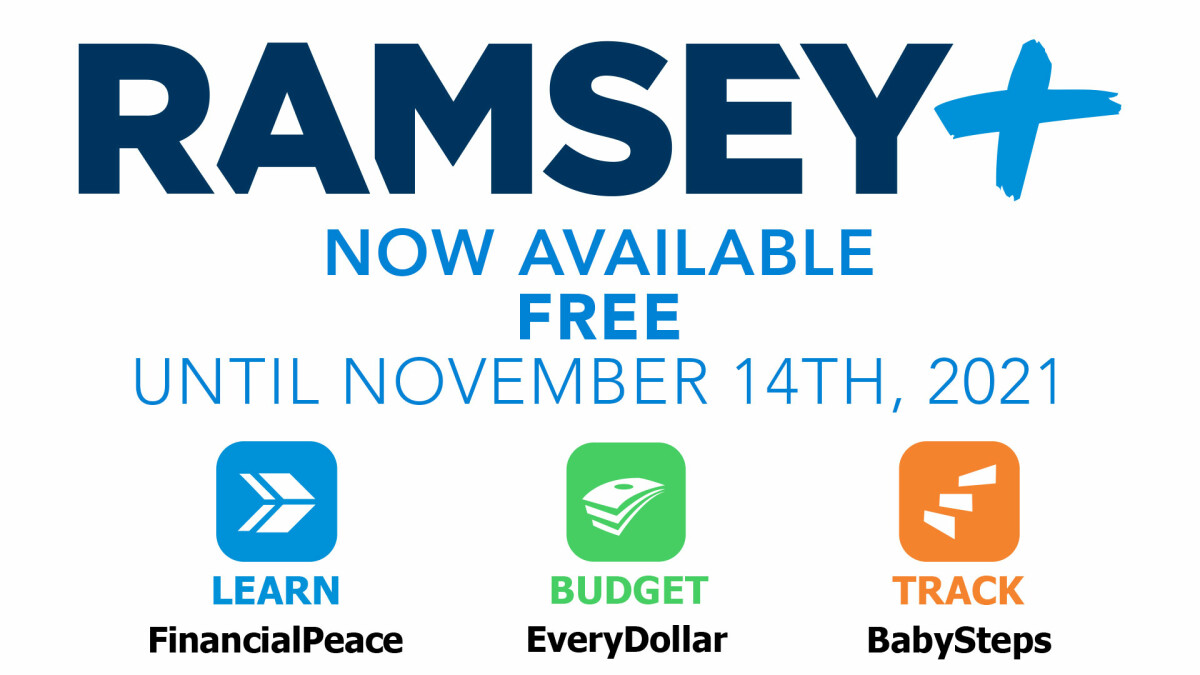 Every Wednesday from 11/18/2020 to 12/13/2020
For the last several years, our church has offered Financial Peace University (FPU), the life-changing class that's helped many of our families achieve financial peace. We've hosted a number of FPU classes before and have seen the hope that comes from having a plan that works.
Now, Ramsey+ is taking the same principles from FPU and helping people create lasting money habits.
So, what exactly is Ramsey+, and how is it different from FPU?
Ramsey+ walks with people throughout their entire financial journey. Ramsey+ still includes FPU, but includes additional courses like Jump Start, Smart Money Smart Kids, Legacy Journey and Budgeting That Actually Works, people in every walk of life will have access to financial education customized for exactly where they are on their money journey. Using the EveryDollar app, people can create budgeting habits that help them take control of their money every month. And with the new BabySteps app, they can track their progress and see how quickly they can reach their goals. All of these great tools are included with Ramsey+.
Now everyone connected to Hopewell will have access to Ramsey+ as a FREE gift from our church. This "free" access will last until November 14, 2021.
We are excited for what Ramsey+ means for our congregation. We believe each family can have true and lasting peace when they have the right plan and the right tools. We are excited to offer this life-changing resource for you and your family!