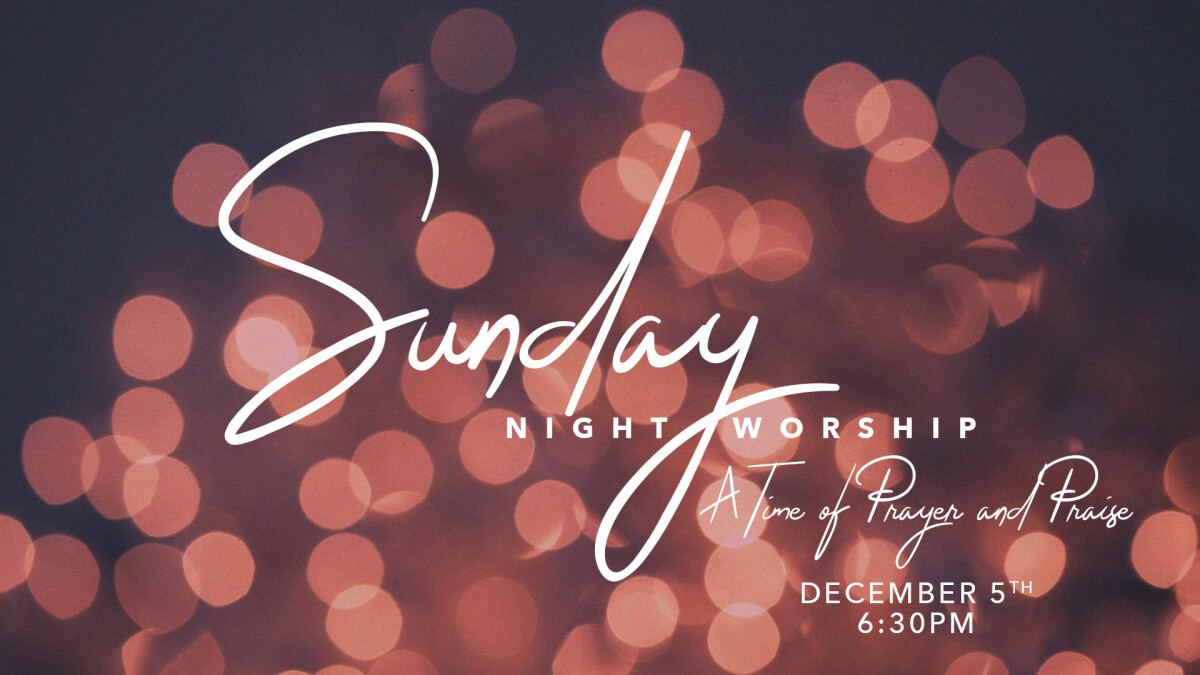 Sunday, December 05, 2021, 6:30 PM - 7:30 PM
Join us for a time of prayer and praise on Sunday, December 5th at 6:30pm.
We'll be focusing on praying for our nation, our missions, and for the lost. We'll sing Christmas carols and share Communion together.
Everyone is invited to join us as we assemble together and spend time in prayer.
Childcare will be provided for children from birth through pre-k.
Signups for childcare are required, space is limited, and ends November 29th.