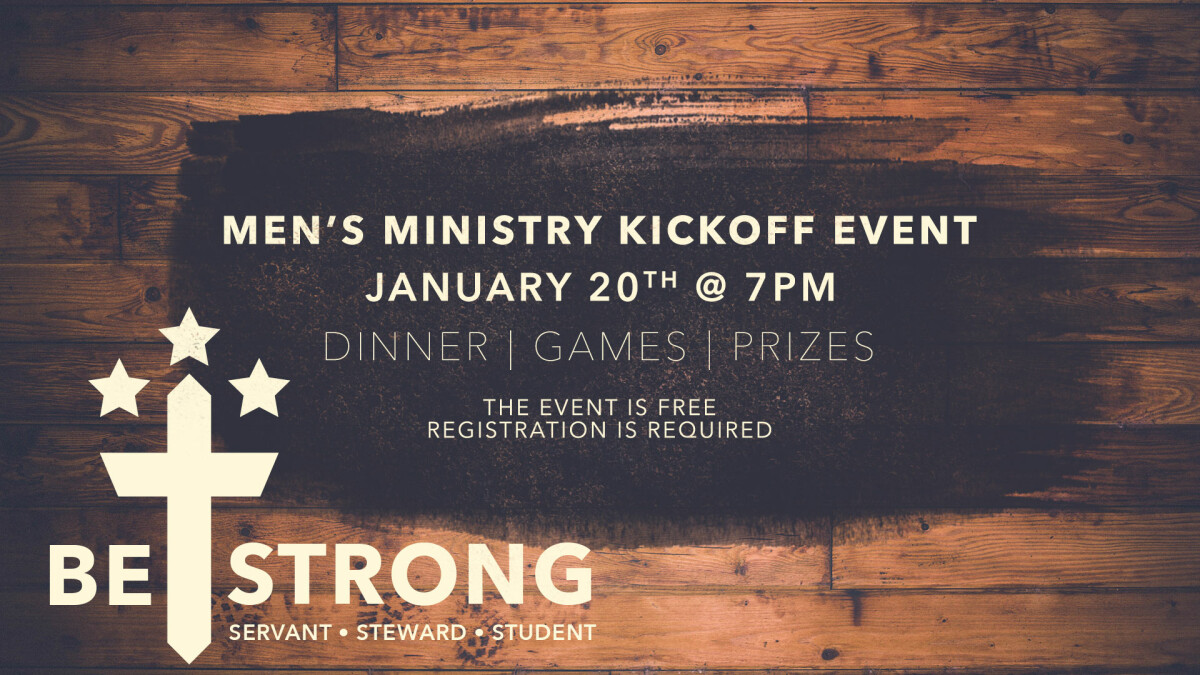 Thursday, January 20, 2022, 7:00 PM - 9:00 PM
January 20th @ 7pm
Rolling Hill Farms
Free • Ages 16+
The Be Strong Men's Ministry is looking for guys, ages 16+, to attend the kickoff and learn what it means to be a man.
We'll explore our role of servant, steward, and student, share a meal, play games (manly games), and give away prizes (awesome prizes).
Space is limited, so be sure to register early.
Registration ends January 17th.