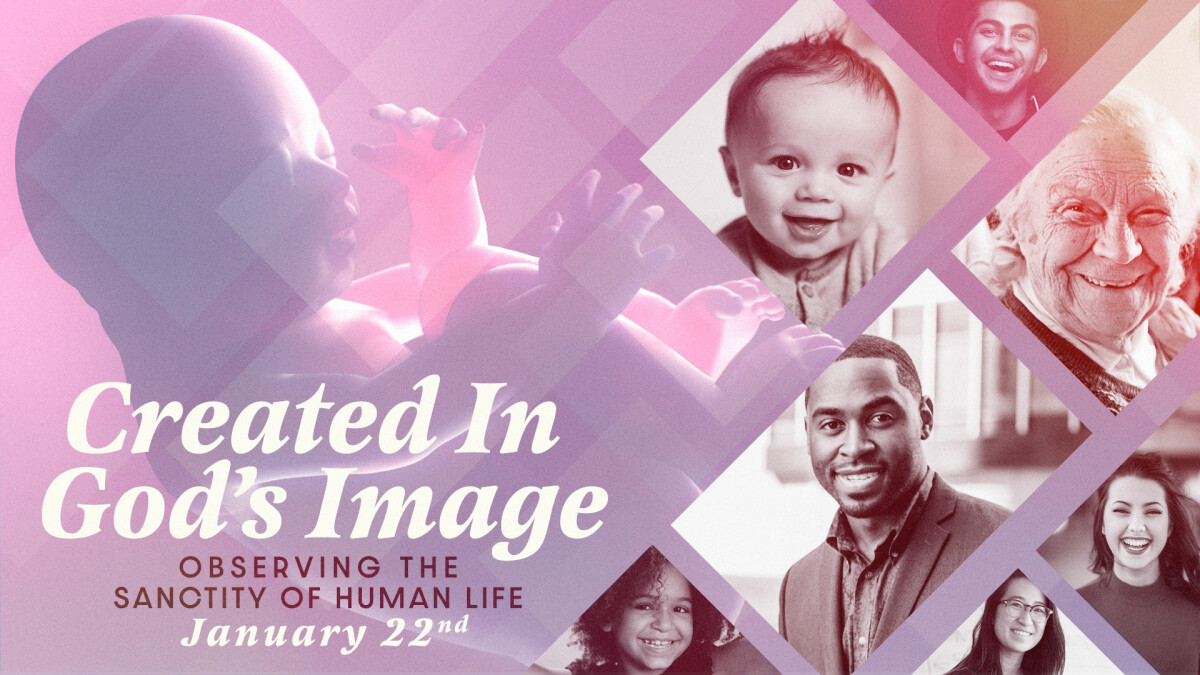 Every Sunday from 01/22/2023 to 01/29/2023
"So, God created man in His own image, in the image of God He created him; male and female he created them." Genesis 1:27
Sanctity of Human Life Sunday is a day that churches across America focus on the value of human life.
This year Sanctity of Human Life will be observed nationally on Sunday, January 22nd.
Sanctity of Human Life is not only about protecting the unborn and newly born, but also recognizing that every life as important.
Throughout the coming months, look for ways to get involved with ministries that help you remember that every life is important to God.
Below you will find links to recommended ministries.
Please consider volunteering your time a make a difference in the lives God has created.
Hopewell's House of Refuge
(704) 753-1084

Baptist Children's Home of NC
(336) 474-1200

Christian Adoption Services
(704) 847-0038

Help Pregnancy Center of Monroe
(704) 289-5133

Love Life Charlotte
(704) 289-0770 / (980) 332-5880

Pregnancy Resource Center of Stanly County
(704) 983-2100

Dream Center