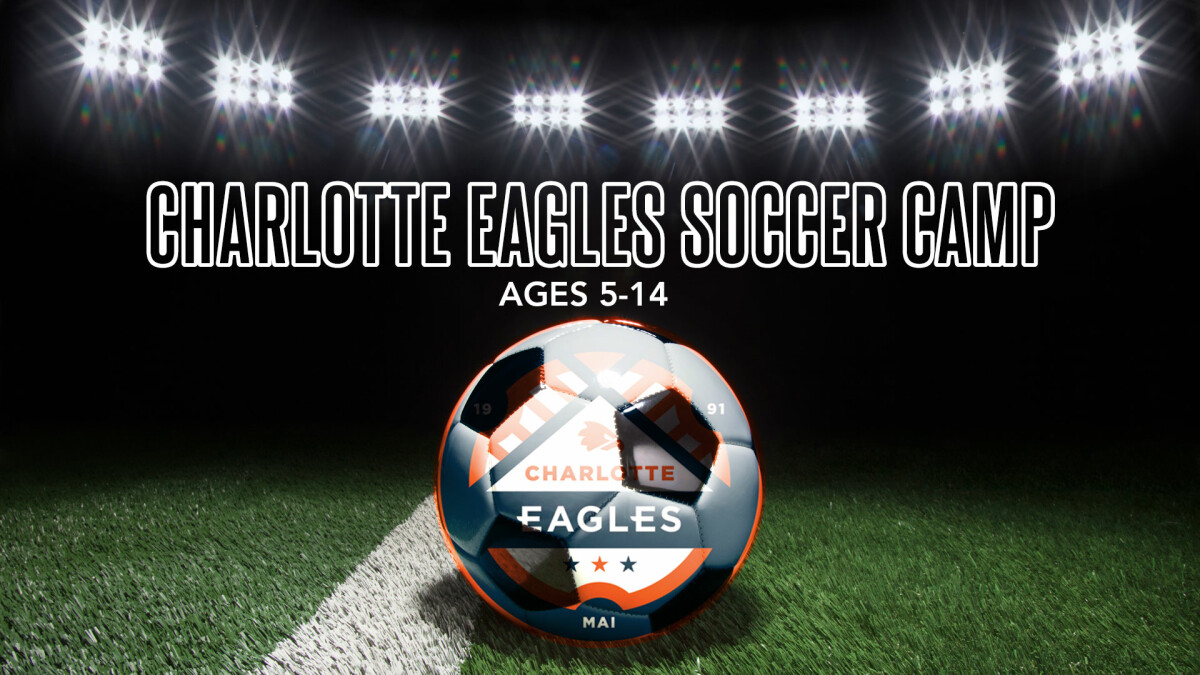 Every Wednesday from 04/07/2021 to 05/30/2021
June 14-18
Micro Camp:
Ages 5-6
Monday - Friday: 9am-12pm
$160
Rec Camp:
Ages 7-14
Monday - Thursday: 9am-3pm
Friday: 9am-12pm
$245
Hopewell Baptist Church will be hosting a soccer camp led by the Charlotte Eagles Soccer Team from the USL-2 professional league.
This summer camp was created for players with little experience in club soccer, or who may simply have a basic interest in soccer. This camp is designed to introduce the game to players by initiating games, team activities, age grouping, coach interaction, and lots of FUN! Players will be divided into groups with others who are of similar age, then a coach will be specifically assigned to each group. All skills activities and games will be done with their team family. It's sure to be a blast!!
The Charlotte Eagles are part of a non-profit Christian based Missionary Organization that uses soccer around the world to spread the Ministry of Jesus Christ.
The cost of the camps go to support the ministries of their parent organization MAI and locally support their work in a low income neighborhood in East Charlotte.
IF YOU WISH TO REGISTER AN ADDITIONAL PLAYER, YOU MUST START ANOTHER PRODUCT. (EX. ONCE YOU HAVE COMPLETED REGISTRATION FOR CHILD A, PLEASE ADD TO CART, RETURN TO REGISTRATION PRODUCT PAGE, AND REGISTER CHILD B.)