AK Parent's Night Out Movie Night
Kids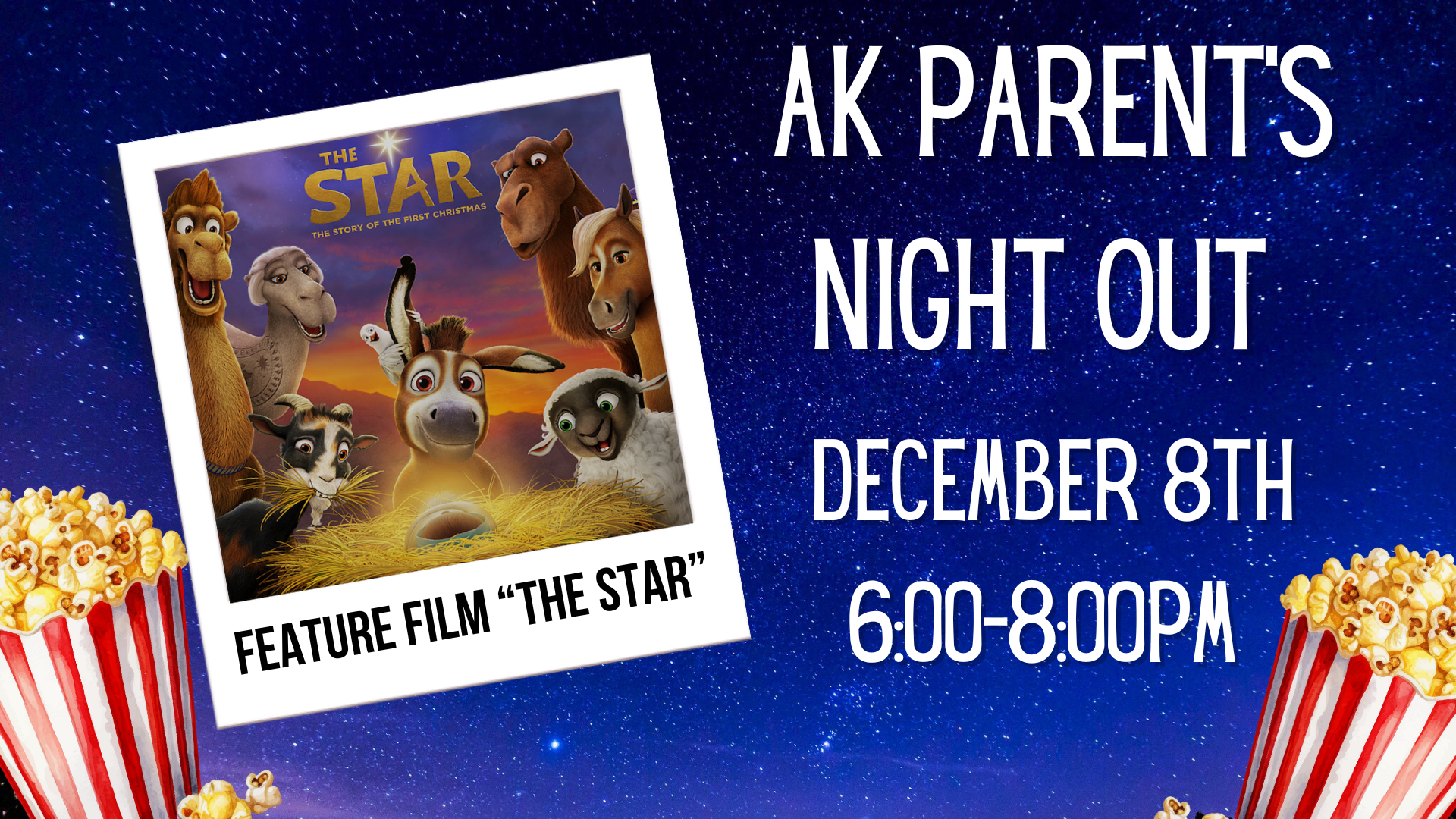 Parent's Night Out Movie Night for Adventure Kids
December 8th
6:00-8:00pm
Adventure Kids Hallway, Victory Campus

Free but registration is required

Adventure Kids are invited to come and enjoy popcorn and the animated film, "The Star." This is a movie night for Kindergartener's through 5th graders and will give parent's some time to wrap presents, grab dinner, or just have a break during this busy Christmas season!
The movie is about a small but brave donkey named Bo who yearns for a life beyond his daily grind at the village mill. One day he finds the courage to break free and teams up with Ruth the loveable sheep and Dave the hilarious dove with lofty aspirations. Along with three wisecracking camels and some eccentric stable animals, Bo and his new friends follow the Star on the adventure of their dreams, filled with lots of laughter - and become part of the greatest story ever told.
Register by December 7th
Event Coordinator
•

Joshua Lathan