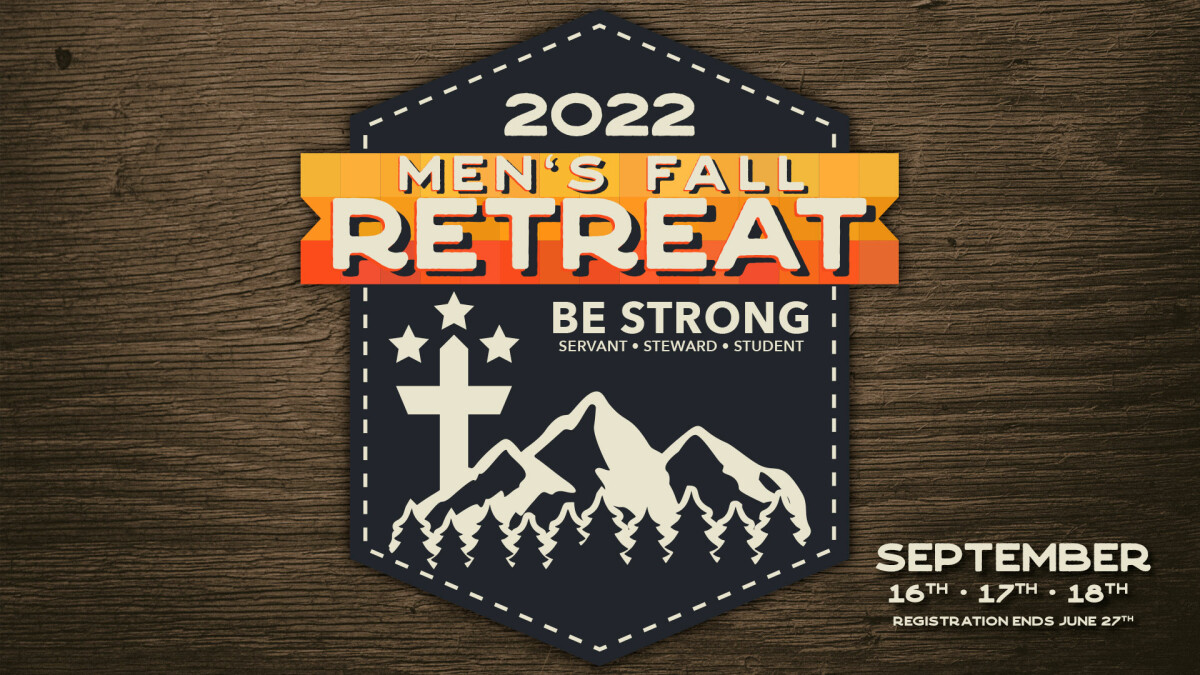 Every Thursday from 05/05/2022 to 06/27/2022
September 16-18
Age - 16+
75 Spots
$125 per person
Includes 2 nights lodging and 4 meals
Theme: Ready – Set – Grow
Are you READY to be the kind of man God has called you to be?
SET standards of authentic Biblical Manhood from Scripture.
Then you will be able to GROW in your actions.
No more standing on the sidelines. Time to bear fruit!
Join us for this Men's Weekend at Mundo Vista Camp in Asheboro, NC.
Teacher for the weekend will be Benny Taylor.
Itinerary
Friday
Check-in
1st Large Gathering
Introduction
Worship
1st Small Group Session
Bonfire/Activity for Gathering Purposes
Saturday
Morning Devotional & Prayer
Breakfast
2nd Large Gathering
Worship
Teaching
2nd Small Group Session
Lunch
Extended Break for Activities and Fellowship
3rd Small Group Session
Dinner
3rd Large Gathering
Worship
Teaching
Bonfire/Activity for Gathering Purposes
Sunday
Morning Devotional & Prayer
Check-out